A strong reading from the UK services PMI helped push Pound Euro (GBP EUR) and Pound US Dollar (GBP USD) exchange rates higher yesterday.
GBP advances on services data – Markit PMI unexpectedly enters growth territory
EUR undermined by German data – PMIs weigh on overall Eurozone indices
USD falls on Labor Day – Closed markets leave US Dollar appetite thin
GBP, EUR, USD forecast – US to release biggest exchange rate influencer; ISM non-composite
The Euro was weakened by German PMIs, while the national Labor Day holiday saw the US Dollar left without support.
GBP EUR Exchange Rates Weaken; Donald Tusk Urges UK to Trigger Article 50
European Council President Donald Tusk is currently in London, urging Prime Minister Theresa May to trigger Article 50 as soon as possible. Tweeting that the 'ball in UK court to start negotiations', Tusk is motivated by the fact that uncertainty over the future relationship between the UK and the EU is weighing on the continent. Brexit is likely to be a key issue for the European Central Bank today, so clarity over the issue would be greatly appreciated by policymakers, businesses and politicians across the Eurozone.
(Last updated 09.54, 08/09/16)
Weak German Industrial Production Data Further Softens Eurozone Outlook
German industrial production fell -1.5% on the month and -1.2% on the year in July, new figures show. Forecasts had been for a monthly slowdown from 1.1% to 0.1% and a yearly slow from 0.9% to 0.2%. The only silver lining is that the previous month's figures were revised higher. The news has left the Euro weak, only holding opening levels against the Pound due to profit-taking on Sterling after yesterday's bullish appreciation.
(Updated 08.53, 07/09/2016)
Worse-than-Expected German Factory Orders Softens Euro
German factory orders have bettered forecasts on the month but posted a stronger decline on the year than expected. Orders recovered on the month from an upwardly-revised -0.3% decline in July to surprise growth of 0.2%, beating predictions of a continued contraction at -0.1%. Annually, orders were down -0.7%, representing a worse improvement in the previous -3% decline than the -0.2% forecast.
Germany's construction PMI held steady at it previous 51.6. Retail PMIs have all posted strong rises, with the overall Eurozone purchasing managers index rising into growth territory after last month's score of 48.9. Government spending and household consumption growth has slowed below forecasts, however. While the reports are considered to be low impact data, the European Central Bank is looking for government investment to help provide an economic boost. Weakening household expenditure is further evidence to suggest inflationary pressures remain weak in the currency bloc.
The GBP EUR exchange rate is struggling to hold gains around 1.1950, within touching distance of a fresh seven-week high.
The GBP USD exchange rate, however, is trending bullishly after poor US data. The ISM non-manufacturing composite index, which was forecast to weaken -0.5 points, fell from 55.5 to 51.4, seriously weakening bets of a Federal Reserve rate hike in December.
(Last updated 17.01, 06/09/2016)
UK Service Sector Strength Post-Brexit Boosts Pound Exchange Rates
The latest UK services PMI further suggested that the economy was rebounding from the shock of the Brexit referendum. Predicted to rise from 47.4 – which the index slumped to in a record fall in July – to 50, the Markit/CIPS services PMI instead bounced back to 52.9. The move marked the biggest monthly recovery on record and mimicked the performance of PMIs released last week.
Group CEO of the Chartered Institute for Procurement and Supply (CIPS) David Noble explained;
'Business optimism ricocheted back to pre-Brexit levels, reassured by market stability and clients bringing dormant projects back to life. Whether this steadiness continues will largely depend on the sector's reaction to the UK Government's approach to the Brexit negotiations as the sector keeps one eye on business as usual and one eye on possible obstacles ahead.'
Euro Weakened as PMIs Showing Slowing German Economy Weighing on Eurozone
Germany, supposedly the powerhouse of the Eurozone, posted a run of poor PMI results yesterday, adding to previous weak data releases that suggest the economy is losing some of its robustness. Services and composite indices from elsewhere in the Eurozone beat forecasts; Spanish services accelerated to 56, while the French and Italian readings both climbed to 52.3.
But the Eurozone services and composite measures declined thanks to a slowing in the German PMIs, which hit 51.7 and 53.3 respectively. The currency bloc saw a weakening to 52.8 for its services sector and a slid to 52.9 for the composite reading.
The poor data is likely to weigh on the German growth outlook, according to Markit's Oliver Kolodseike;
'The sharp slowdown in the service sector contrasts with further solid growth at manufacturers, with the goods-producing sector outperforming its counterpart for the third straight month. While we should still expect GDP to expand in the third quarter, recent data suggest that the rate of growth is likely to be uninspiring.'
Labor Day Holiday Keeps US Markets Shut and US Dollar Weak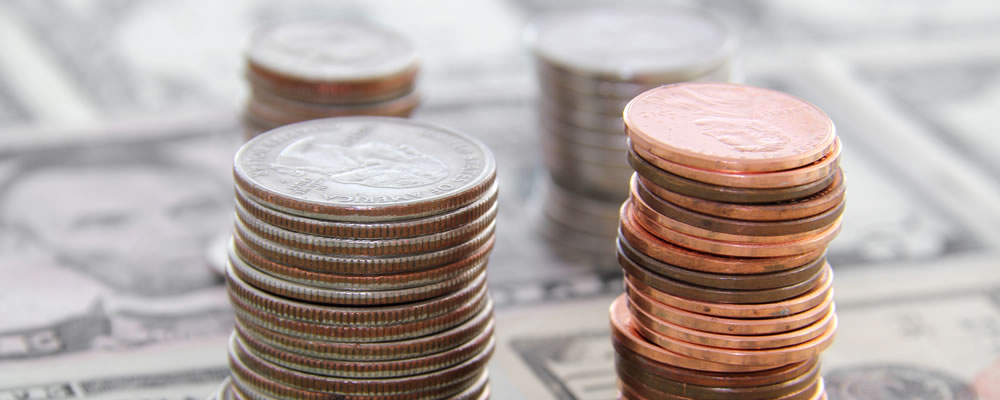 The US Dollar was weakened by yesterday's Labor Day national holiday, which saw markets closed and thin demand for the 'Greenback' as a result. There was no domestic data on the calendar, while comments made by the Fed's Jeffrey Lacker failed to provide tailwinds for USD. This was despite the fact that Lacker took a hawkish stance, claiming interest rates in the US should have been 'significantly' above their current levels. He also indicated that July's policy meeting would have been an opportune moment to tighten monetary policy.
He also warned that the long the Federal Open Market Committee (FOMC) left interest rates at their current low levels, the greater the chances they would have to rapidly tighten policy. This, he claimed, could trigger a recession;
'It would be hard to calibrate policy settings carefully enough to avoid precipitating a contraction in real activity.'
However, as Lacker won't be voting on monetary policy for more than a year, his words were largely ignored.
Pound, Euro, US Dollar Exchange Rate Forecasts; Pound Could Relinquish Gains on Quiet Data Day
Only low-impact retail sales and new car registrations figures are due from the UK today, which suggests the Pound may see weak appetite during the day's trading.
A slew of low-impact Eurozone releases are set for release, as well as more influential German construction and retail figures.
The day's most relevant high-profile data comes from the US and could create headwinds for the US Dollar. The ISM non-composite index is expected to weaken slightly, but last week's ISM manufacturing index was also predicted to soften marginally and instead dropped into contraction territory.
GBP, EUR, USD Conversion Rates
The Pound Euro (GBP EUR) exchange rate was trending in the region of 1.1940 during yesterday's European session, with the Pound US Dollar (GBP USD) exchange rate trading around 1.3309.
The Euro Pound (EUR GBP) exchange rate was trending around 0.8374 and the US Dollar Pound (USD GBP) exchange rate was trending in the region of 0.7513.