Further pessimism on single market access after Brexit has weakened Pound exchange rates, with GBP EUR and GBP USD soft on a quiet data day.
Pound exchange rates weaken – UK can't cherry pick single market benefits, warns former UK-EU official
Euro tentative ahead of confidence and retail data – Mixed results forecast
US Dollar advances on strong NFP forecasts – Investors expecting decent job creation
No UK data to move Pound exchange rates – GBP EUR and GBP USD forecast to move on overseas ecostats
The Euro is soft ahead of more data, while the US Dollar is advancing on healthy predictions for the last jobs report of the Obama administration.
GBP USD Worsens despite Mixed US Non-Farm Payrolls Report
Update, 15.58, 06/01/2017; The US Dollar has continued to strengthen today, despite the much-awaited non-farm payrolls report for December undershooting forecasts by around -20,000. However, due to a similar upwards revision in the previous month's figure, this leaves the labour market in virtually the same position it would have been in anyway, keeping investors bearish on the 'Greenback'.
USD GBP Continues to Climb Higher as Payrolls Report Approaches
Update; Investors are continuing to buy USD on the belief that today's non-farm payrolls report will show solid job creation of 178,000. That is the consensus forecast; Credit Suisse are far more optimistic, expecting the figure to clock in at 210,000, while Barclays, UBS and Citi all expect slightly less at 170,000.
Pound Exchange Rates Fall Further; Euro Climbs on Positive Data Slew
Update; After the earlier disappointment of this morning's worse-than-expected German factory orders figures, the latest Eurozone data has proved supportive of the Euro. Eurozone confidence measures either rose above forecast or held at their current levels, while retail sales growth slowed less-than-expected from 3% to 2.3%, instead of 1.9% as anticipated.
Pound Exchange Rates Fall on Warning over Single Market Access; GBP EUR, GBP USD Down
Investor hopes that the UK will be able to secure some form of single market access during the Brexit negotiations have taken another hit today. Jonathan Faull, a former top UK civil servant who worked within the European Commission for nearly 40 years, last night warned that picking and choosing elements of single market access isn't an option.
Speaking on BBC's Newsnight late last night, Faull commented;
'I don't think it is a question of buying your way somehow into the single market. You're a member of the single market either as a member of the European Union or the European Economic Area, or you're a foreign country outside it and you conclude agreements with the European Union if you want to and it wants to regarding the way in which your goods, services, capital and people move around.'
Prime Minister Theresa May has recently indicated again that securing greater control over immigration is going to be the government's priority during the exit talks. Considering numerous EU officials have been very vocal over the intertwined nature of single market access and free movement, investors are therefore fearing a 'Hard Brexit' is the only option available to the UK.
As a result, Pound exchange rates have weakened, with GBP EUR down -0.2% and GBP USD down -0.3%.
Euro Mixed Ahead of Confidence Data Slew, EUR GBP Gains but EUR USD Weakens
The approach of a number of Eurozone confidence scores is helping keep the Euro advance subdued this morning. Nonetheless, weakness in Sterling has allowed Euro Pound exchange rates to notch up gains.
German retail sales data for November has been mixed, showing a worse-than-expected decline on the month but a stronger than expected rate of growth on the year. Sales were down -1.8% after the previous month's 2.4% growth; a fall double the rate expected. Annualised sales rose 3.2%, against predictions of 1.2%, after a -1% year-on-year drop was recorded in October.
However, considering Germany's December retail PMI, released yesterday, has shown a move out of contraction and back into growth territory, investors aren't overly concerned by a monthly fall in today's data.
Anticipation of Strong Non-Farm Payrolls Report Keeps US Dollar Pound Exchange Rates Advancing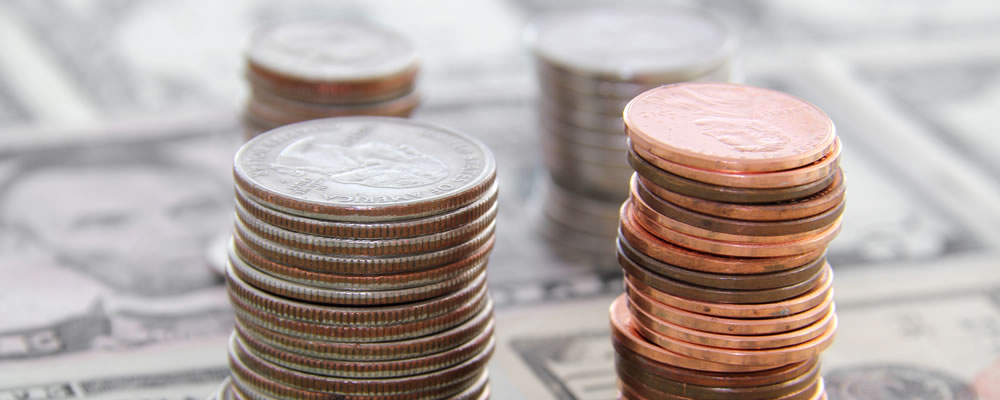 Investors are eagerly awaiting the upcoming US labour market data, even though – with Donald Trump due to take power in two weeks' time – the results could be largely moot. Trump has promised large-scale spending and investment, potentially totalling US$1 trillion, which could have an impact upon the jobs market. The last non-farm payrolls report of the Obama administration is therefore more of a starting point than an up-to-date health check.
Even so, the forecasts for another solid result have boosted the 'Greenback', leaving US Dollar Pound exchange rates comfortably up on their starting levels. The unemployment rate is expected to edge higher to 4.7% from 4.6%, but investors are again more interested to see the impact Trump will have on the jobs market going forward than how it was performing at the end of 2016.
They may already be thinking that the rise in joblessness will be quickly reversed, given that Ford has recently scrapped plans to open a new car plant in Mexico, instead choosing to invest an additional $700 million into its Michigan plant. The move came after Trump targeted General Motors for making cars across the border; last night Trump used Twitter to attack Japanese carmaker Toyota for the same practice.
Pound Exchange Rates Forecast; Eurozone and US Data to Drive GBP EUR, GBP USD Movement
With nothing left on the day's already virtually-empty UK data calendar, Pound exchange rates are likely to be driven largely by movement in other currencies. GBP EUR will be influenced by incoming Eurozone confidence and retail sales data, with mixed forecasts for the releases potentially leaving Pound exchange rates against the Euro little changed.
GBP USD could be in for more volatile trade, however. The US non-farm payrolls report is expected to show 175,000 jobs were created in December, although unemployment is expected to have risen ten basis points to 4.7%.
Interbank Pound Exchange Rates
At the time of writing the Pound Euro exchange rate was trending in the region of 1.16, while Euro Pound exchange rates were trading around 0.85.
The Pound US Dollar exchange rate was trading in the region of 1.23, while US Dollar Pound exchange rates were trending around 0.80.