Pound exchange rates are rocked by a mixed bag of UK data, while the Euro softens and the US Dollar firms ahead of a Trump news conference.
Latest News;
Update, 12th Jan; GBP recovers on hopes of revised UK forecasts
World Economic Forum (WEF) report providing plenty of food for thought
Mixed data softens Pound exchange rates
US Dollar awaits Donald Trump news conference
Euro could be left rudderless on lack of data
Midday Update, 13th Jan; The Pound hasn't received a boost today from a speech made by Bank of England official Michael Saunders. Despite suggesting BoE forecasts for joblessness this year may have been overly pessimistic, Saunders also noted that wage growth was set to remain muted.
Morning Update, 13th Jan; Pound exchange rates have started the day on mixed form. GBP EUR is edging lower after a strong rise in German wholesale prices, a positive sign of inflationary pressures within the Eurozone. Meanwhile, GBP USD has been able to advance as traders await today's key US data; advance retail sales and the University of Michigan consumer confidence index.
Closing Update, 12th Jan; GBP EUR has now slumped, although GBP USD remains around opening levels. The fresh Pound weakness has been caused by comments from Maltese Prime Minister Joseph Muscat, who said the UK's Brexit deal must be 'inferior' to EU membership. This would seem to clash with the UK government's plans to get single market access and be able to control immigration. Trump's disastrous press conference continues to prevent USD from advancing, however.
Afternoon Update, 12th Jan; GBP EUR remains fixed around the day's starting levels. The Euro has found further support from the minutes of the latest monetary policy meeting from the European Central Bank (ECB). The accounts revealed that policymakers were split on the issue of extending quantitative easing. This is less dovish than markets had feared, raising investor spirits.
Original article continues below…
The vast majority of UK data scheduled for this week has been concentrated into a single slew this morning. Traders are still reacting to the numerous figures recently published, but at the present Pound exchange rates are weakening.
Negatives include the November trade balance data, which has disappointed forecasts to advance even further into deficit. The total trade balance widened from -£1.54 billion to -£4.16 billion, while the goods trade balance climbed from -£9.88 billion to -£12.16 billion. The previous month's shortfalls were all revised higher, with the exception of the total trade balance deficit, which was downgraded by over -£400 million.
Industrial and manufacturing production figures, on the other hand, have seriously bettered their forecasts. After falling -0.9% and -1.1% on the year and on the month respectively, industrial production surged past forecasts of 0.6% and 0.8% to clock in at 2% and 2.1% during November. Manufacturing production, again having weakened significantly in October, jumped to 1.3% on the month and 1.2% on the year.
Pound exchange rates are currently down around -0.2% against the Euro and -0.4% against the US Dollar. This is weaker than before the data was released, but only marginally; the positivity of the production figures is enough to stem losses triggered by the trade figures.
World Economic Forum Highlights Eurozone Worries of Rising Populism
While the Euro has managed to edge higher against the Pound, its advances have been curbed by the World Economic Forum's (WEF) Global Risks Report 2017.
Fears over the increase of populist politics in the Eurozone have weighed on the Euro since the start of the year. The WEF report has noted that;
'Eurozone and EU problems provide fertile ground for populists calling for a return to national sovereignty. Support for far right parties has increased in Europe's four largest countries – Germany, the United Kingdom, France and Italy – as well as others, including Austria, Belgium, Denmark, Greece, Hungary, the Netherlands, Poland, Sweden, and Switzerland.'
Following the UK's vote for Brexit and Donald Trump's US election win, traders feared that the Eurozone was the next place in which populism would tumble the pins of the established order. The failure of far-right Austrian Presidential candidate Norbert Hofer in elections towards the end of the year eased concerns somewhat, but the WEF has hit the nail on the head with regards to trader fears, with the risk report observing;
'Anti-establishment politicians have not yet won many elections in Europe. Nonetheless, in many countries these movements have already succeeded in shifting the political centre of gravity, forcing mainstream parties to adopt elements of their policy platforms. In some countries – such as Spain and Ireland – they have contributed to a fragmentation of parliamentary forces that has complicated the process of forming stable governments and implementing effective policies.'
US Dollar Steady Ahead of Eagerly-Awaited Trump News Conference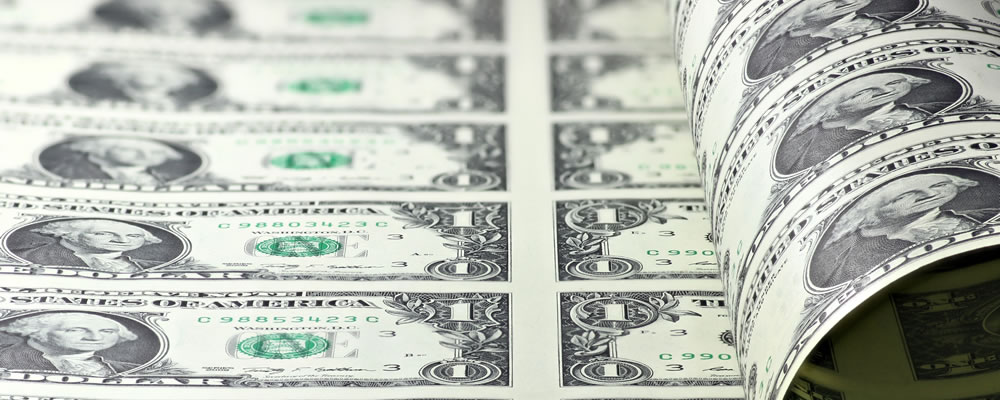 The US Dollar is holding on to notable gains today, ahead of this afternoon's news conference from President-Elect Donald Trump. The event had initially been scheduled for mid-December, but was delayed, leaving traders and commentators even more desperate for answers.
In particular, investors will be looking for the President to provide some clarity on his plans to stimulate the economy, such as how much he intends to spend and how soon he will act on his designs. This information would help traders gauge the likely path of US inflation and therefore better anticipate rate hikes from the Federal Reserve.
Pound Exchange Rates Forecast to Recover if Supreme Court Rules Against Theresa May
Pound exchange rates could be prompted to recover by the news that the government allegedly expects to lose its appeal against last year's High Court ruling. The Supreme Court is expected this month to announce its decision on whether or not the government is required to seek Parliamentary approval on the triggering of Article 50. However, the Guardian reports that government sources have admitted Cabinet members expect to lose the case and have already drafted up several versions of the bill that Parliament will be required to pass.
If the Cabinet is required to seek Parliamentary approval, this gives MPs a chance to temper the government's negotiating plans. Primarily, it could see MPs refusing to pass the bill Theresa May requires to invoke Article 50 unless she agrees to protect access to the single market, even at the cost of accepting freedom of movement – something currently against the Prime Minister's aims.
At the time of writing, Pound Euro exchange rates traded around 1.15, while Euro Pound exchange rates traded around 0.86.
Pound US Dollar exchange rates trended in the region of 1.21, while US Dollar Pound exchange rates trending in the region of 0.82.