The GBP EUR exchange rate has been weakened by an imminent Parliamentary vote that could make it difficult for MPs to later block the government's Article 50 plans.
GBP EUR exchange rate slumps ahead of commons vote – Theresa May forces MPs to declare Article 50 intentions
Supreme Court hearing to begin day three – Will investor confidence in a government defeat remain?
Euro bullish on suggestions of Italian bank rescue plan – Italian government could ask EU for help
GBP EUR exchange rate forecast – UK GDP estimate could improve Pound sentiment
Rumours that a rescue plan for the stricken Italian banking sector is in the pipeline is supporting Euro demand today.
Euro Slides after Weak German Trade Data
Update, 12.56, 09/12/16; The Pound Euro exchange rate has been able to extend a bullish advance since the release of the day's Eurozone data. The German trade balance and current account both significantly disappointed forecasts, falling much further than expected. Additionally, German exports grew at a rate of 0.5% – just over half what was forecast. September's decline was revised higher to -1%.
Pound Goes Bullish Versus Euro after Latest Draghi Comments
Update; The European Central Bank has decided to extend quantitative easing until December 2017, largely in line with market expectations. However, Mario Draghi has commented that the fact the rate of asset purchases will be reduced to €60 billion per month from April does not mean the ECB is tapering the scheme. He also said that policymakers may choose to extend the programme even further, should it be necessary, leaving the ECB on an easing bias for at least the next year.
GBP EUR Registers Gains after House Price Balance Improves
Update; The latest Royal Institute of Chartered Surveyors house price balance has improved Pound sentiment today. The housing market is one of the most vulnerable to Brexit, according to analysts, so a rise in the net balance of surveyors seeing and expecting housing prices to rise from 23% to 30%, instead of the forecast 26%, has added to Pound appetite today.
Pound Continues to Weaken after NIESR Predicts 'Flat' Growth
Update; The National Institute of Economic and Social Research (NIESR) has predicted that UK economic growth continued at 0.4% in the three months to November. The Institute noted that the strong service sector managed to counterbalance the declines seen in all other areas of the economy, keeping UK output on the advance. However, the report also forecast that the resilient level of consumer spending keeping the services sector growing is unlikely to continue.
GBP EUR Decline Extends on Surprise Industrial Production Slump
Update; The latest UK production data has accelerated the Pound sell-off today after showing output unexpectedly contracted at a significant pace in October. Industrial production was forecast to return to growth on the month and edge higher on the year, but instead fell -1.3% and -1.1% respectively. Manufacturing production declined -0.9% month-on-month and -0.4% year-on-year against predictions of 0.2% and 0.7% growth.
Pound Euro Exchange Rate Falls as Theresa May Forces Parliament's Hand on Brexit
Against the background of a Supreme Court hearing on the government's appeal to a previous ruling it must allow Parliament a say on Brexit, Parliament will today – confusingly – get a say on Brexit. Prime Minister Theresa May bowed to pressure yesterday to reveal her Brexit plans, accepting a Labour motion to do so by early next year at the latest.
However, any positivity derived from the incoming dose of Brexit clarity has been quickly eradicated by the PM, who has forced through another motion meaning that MPs will today have to vote on whether or not they back her timeline for triggering Article 50. While the vote has no legal significance, it will compel MPs to announce whether or not they intend to block the proposed Article 50 timeline.
This is important because the reason Parliament wants a say on Brexit is to ensure that the UK pushes for what the House of Commons thinks is the best possible terms from the negotiations. MPs may therefore want to block Brexit should Theresa May's plans for negotiations turn out to be contrary to their own wishes. However, thanks to the vote held today, they will already have explicitly stated whether or not they intend to block.
The vote is expected to show Parliament intends to back the Article 50 timeline; few MPs want to openly admit that they may wish to frustrate what the PM calls 'the will of the people'. This will make it more difficult for Parliament to later oppose Brexit plans when they are finally revealed, as this would be a huge political U-turn.
The implication, then, is that Theresa May will be able to continue on with her push for tighter immigration controls, which is likely to result in the UK leaving the single market. It is this prospect that is weakening GBP EUR exchange rates today.
Euro Pushed Higher by Market Confidence of Rescue for Troubled Italian Banks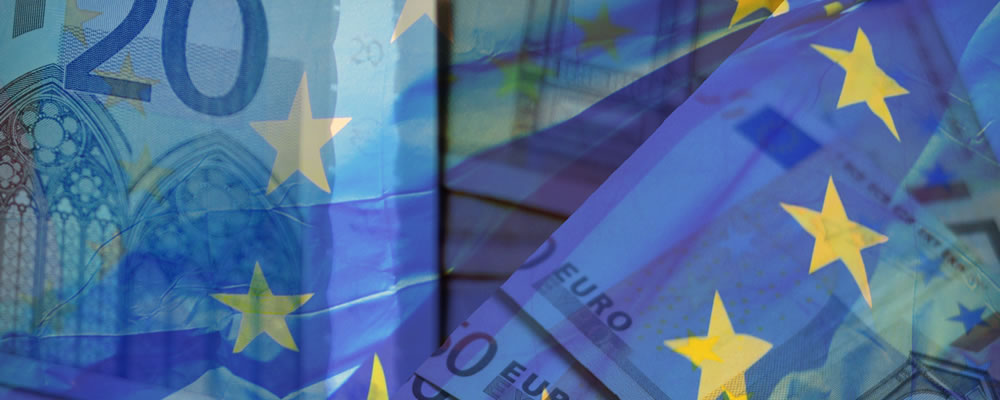 The prospect of early Italian elections is having little impact upon Euro exchange rates today, it seems. Markets are focussing on speculation that Italy's stricken banking sector is soon to be rescued, preventing collapse and turmoil across the Eurozone.
According to Mizuho Financial Group strategist Antoine Bouvet;
'Despite the fact that the probability of early elections has risen, the market is focusing on the banking sector and the fact the government seems to be showing more urgency in dealing with that problem.'
The world's oldest bank, Monte dei Paschi, is currently struggling with €46 billion of bad loans and is currently desperately in need of an additional €5 billion in capital by the end of December. This will be the bank's third recapitalisation in three years. The Italian government had been working on a plan to raise the capital from private investors, but markets had feared a referendum defeat and Renzi's subsequent resignation would put investors off.
Markets believe that the Italian government may seek EU help to bail out the banking sector, improving investor confidence. Without external help, Renzi would be forced to use taxpayers' money to recapitalise Monte dei Paschi – something that would have serious consequences.
Hope that some sort of rescue plan will be implemented has pushed shares in Monte dei Paschi up 10% and is helping to keep the GBP EUR exchange rate on the decline.
GBP EUR Exchange Rate Forecast; UK GDP Estimate in Focus
The Supreme Court hearing of the government's High Court appeal continues today. Although the ruling will not be made until January, markets may attempt to infer a lot from the arguments presented by both sides and the disposition of the eleven Justices presiding the case.
Later, the National Institute for Economic and Social Research (NIESR) will release its latest gross domestic product estimate for November. Economic growth is expected to have continued to expand at the 0.4% pace seen in October.
There is no Eurozone data left for release today, although with markets focussed on the potential for a rescue of the Italian banking sector, the common currency was likely to remain sentiment-driven anyway.
Interbank GBP EUR Exchange Rate
At the time of writing, the GBP EUR exchange rate was trending around 1.17, while the EUR GBP exchange rate was trading in the region of 0.84.