GBP EUR and GBP USD exchange rates are holding small gains today, as market demand for the US Dollar and Euro falters ahead of next week's US election.
GBP EUR, GBP USD exchange rates advance on market jitters – Boost from High Court ruling losing steam
EUR weakened by latest PMIs – Spanish, Italian and French indices disappoint
USD remains soft on election jitters – Markets remain concerned of Trump victory
GBP EUR, GBP USD forecast – Pound exchange rates could remain strong on market concerns over US election and data
Pound exchange rates have been tempered slightly by comments from numerous MPs noting that they will not be using the upheld right of Parliament to vote on Brexit to stop the process from happening.
Pound Continues to Rise as Market Fears Drive Demand for UK Bonds
UPDATE, 16.49, 04/11/2016; Bond yields are climbing higher today as investors search for the safest places to park their cash until the volatility surrounding the US election subsides. UK gilts are a popular choice, so GBP EUR and GBP USD exchange rates are being pushed higher as investors buy Pounds in order to purchase UK government debt.
Speculation of General Election Mounts as Tory MP Quits; Pound Edges Higher
Update, 14.15, 04/11/2016; Tory MP Stephen Phillips has resigned today, citing 'growing and very significant policy differences with the current government'. The MP for Sleaford and North Hykeham, who supported Brexit but was in favour of remaining in the single market, was apparently frustrated by the government's opacity regarding its position in the forthcoming Brexit negotiations. While the move will trigger a by-election, many have suggested that Theresa May could be forced to call a general election instead.
Pound Euro, Pound US Dollar Holding Gains on Market Fears of Trump Victory
While Sterling is making mild gains today, the fact GBP EUR and GBP USD exchange rates are only around twenty basis points above yesterday's closing suggests that the relief rally triggered by yesterday's High Court judgement has largely run out of steam. Sterling is responding to the market weakness brought about by the approaching US election.
The upwards momentum from the High Court ruling, that MPs should have a vote on the triggering of Article 50, is slowing as a number of MPs have explicitly stated that they will not attempt to block an exit from the EU. This has dashed market hopes the whole process could be stopped.
Matthew Pennycook, the Shadow Brexit Minister, tweeted;
'To those constituents asking me to vote against #Article50: vote will be about the terms of Brexit, not whether or not we leave the EU.'
Meanwhile, Andy Burnham, also of Labour, tweeted;
'Memo to my constituents: I will never vote to block Brexit. But I simply don't trust Boris Johnson to negotiate on behalf of the North West.'
This is curbing GBP EUR and GBP USD exchange rate gains.
Market Focus on US Keeps Euro Exchange Rate Soft; Poor Eurozone PMIs Weigh Further
Market uncertainty stemming from the US is supressing Euro demand today, with EUR GBP exchange rates trending around 0.88. Investors are waiting until after the results of the day's key US releases to adjust their positions, although the impending Election Day could further stay their hands regardless of the data.
Eurozone ecostats are giving investors even less of a reason to buy the Euro. The latest run of Markit service and composite PMIs have largely disappointed projections. Germany saw an above-expectation services result and an on-forecast composite reading, but the worse-than-expected readings from Spain, Italy and France have dragged the Eurozone services down to 52.8 from 53.5 and the composite to 53.3 from 53.7.
Election Fears and Approach of Key Data Keep US Dollar Exchange Rates Weak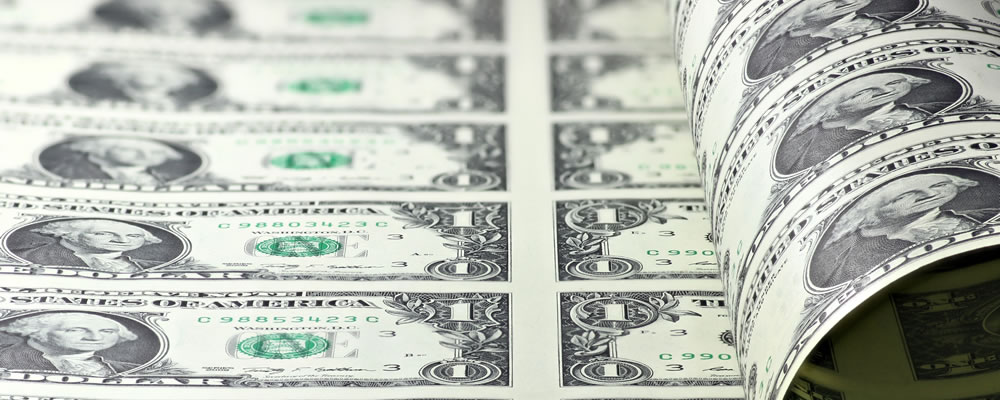 The US Dollar has remained soft today, with USD GBP declining -0.2% and USD EUR trading around opening levels. The approach of key data, combined with continued fears regarding the outcome of next week's US election, is keeping the 'Greenback' on the decline.
News that the FBI will reopen its investigation into Hillary Clinton's private email server used during her time as Secretary of State continues to damage the Democrat campaign.
ETX Capital market analyst Neil Wilson explains;
'With Donald Trump having closed the gap on Hillary Clinton the election result is too close to call and markets are on a knife-edge.

There is a definite sense we're heading for a Brexit-like event – if Trump wins there could be a sharper selloff in risky assets like stocks and the US dollar. If Clinton wins, a rally is on the cards.'
The approaching US labour market data gives traders yet another reason to hold fire on the US Dollar today. The non-farm payrolls is perhaps one of the few data releases left before the December monetary policy meeting that could significantly lower the odds of an interest rate hike from the Federal Reserve.
GBP EUR, GBP USD Exchange Rate Forecast; Election Jitters could distract from US Payrolls Figure
The only development on the UK calendar today is a speech by the Bank of England's Kirstin Forbes, which is due to take place in Washington. Were Forbes to make any reference to the outlook for the UK's monetary policy, GBP exchange rates could weaken, although markets may still be too buoyed by the High Court ruling to react.
The ECB's Vitor Constancio will also be speaking in the US, although as his appearance will be after the close of the London session the markets are likely to take little notice.
The day's main economic news will be the US non-farm payrolls report and the unemployment rate. The payrolls figures for October are expected to show an increase in the number of jobs created on the month from 156k to 175k. The unemployment rate is predicted to edge down to 4.9% from 5%, although as the earlier ADP employment change figure disappointed, traders are bracing for a downside surprise.
Considering the proximity of the US election, it may even transpire that the NFP result isn't enough to motivate a USD rally, even if it prints above forecasts. Markets may remain fixated on voting day.
Interbank GBP EUR, GBP USD Exchange Rates
At the time of writing the Pound Euro (GBP EUR) exchange rate was trending in the region of 1.12, while the Euro Pound (EUR GBP) was trading around 0.88.
The Pound US Dollar (GBP USD) exchange rate was trending in the region of 1.24, while the US Dollar Pound (USD GBP) exchange rate was trading around 0.80.
The Euro US Dollar (EUR USD) exchange rate was trending in the region of 1.10, while the US Dollar Euro (USD EUR) exchange rate was trading around 0.90.