UK currency dips overall on unfavourable conditions – Manufacturing barely reaches growth
OECD pours cold water on UK prospects – Growth revised down
Single currency poor overall – Manufacturing PMIs prove less-than-supportive
Central bank speeches incoming – German contributions today, BoE Governor speech tomorrow
The Pound has dived against peers recently, owing to incredibly detrimental developments regarding economic data and forecasts.
The Euro, meanwhile, has been notably weakened by the day's major Eurozone data, which has concerned factory output in May.
UK Economic News: Manufacturing Positive Eclipsed by OECD Forecast
The Pound has been a poor prospect overall today, with losses stemming from domestic data and wider events. This represents a similar situation to the yesterday.
In the former case, the key manufacturing PMI for May has risen out of contraction from 49.4 to 50.1, which barely constitutes growth for the sector.
Elsewhere, the OECD has cut its forecast for UK growth, down from predictions of 2.1% made three months ago to 1.7%.
The Pound's losses today have consisted of -0.3% against the Euro (GBP/EUR), -0.5% against the Australian Dollar (GBP/AUD) and -0.8% against the Japanese Yen (GBP/JPY).
Euro (EUR) makes Limited Movement on Tri-Monthly Low Manufacturing PMIs
The appeal of the Euro has been fairly diminished of late, with losses for the single currency including -0.4% against the Japanese Yen (EUR/JPY) and -0.5% against the South African Rand (EUR/ZAR). The single currency has trended in a tight range against the Pound Sterling (EUR/GBP).
These latest losses for the Euro are largely due to investor reactions to the day's data; Italy and Germany have both seen declines in their finalised manufacturing PMIs for May, while France has printed a fractional gain from 48.3 to 48.4, which still leaves the figure in the contraction range.
Eurozone-wide manufacturing has stagnated at 51.5, while overall these outcomes put factory growth at a 3-month low.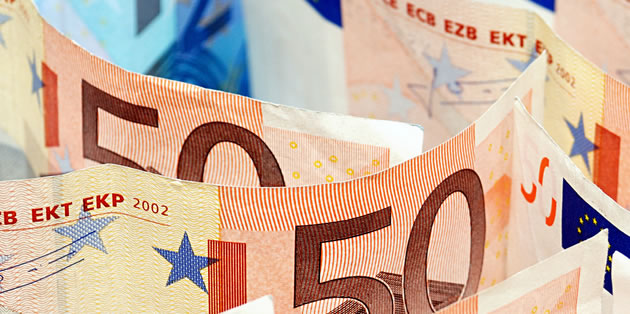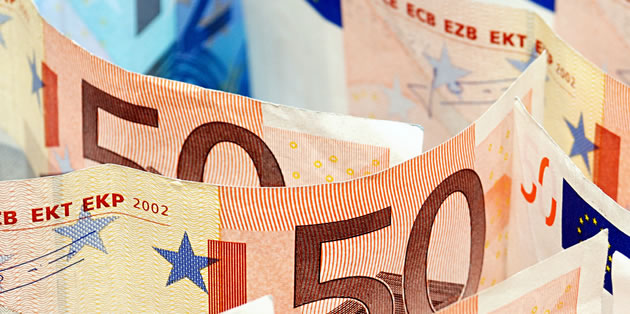 Future GBP, EUR Forecast: Bundesbank Speeches Ahead, Carney Comments due Thursday
The near-future will bring deliveries from officials at two relevant central banks, with today's variant coming from Germany's Bundesbank. Board member Andreas Dombret is expected to give a pair of speeches this morning, with the first concerning potential 'risks and structural weaknesses' in European markets and the banking sector.
Following on from this tomorrow afternoon will be comments from Bank of England (BoE) Governor Mark Carney, who will be unveiling the latest iteration of the £5 note, which will be replacing Elizabeth Fry with Winston Churchill. Given the nature of the event, Carney may not make any policy-based remarks, although this is by no means a guarantee.
Other ecostats to watch out for will include tomorrow's European Central Bank (ECB) policy decisions and the UK's pessimistically-predicted construction PMI for May.
Current GBP, EUR Exchange Rates
The Pound Sterling to Euro (GBP/EUR) exchange rate was trending in the region of 1.2963 and the Euro to Pound Sterling (EUR/GBP) exchange rate was trending in the region of 0.7714 today.