Both the Pound and the Euro are enjoying strong domestic support today, keeping GBP EUR exchange rates stuck near the day's starting levels.
Latest News;
Update, 13th Jan; Policymaker claims BoE joblessness forecasts may be pessimistic
Mark Carney claims BoE forecasts may be revised upwards
Eurozone data prints well above expectations
UK calendar empty until next week; GBP movement to be muted?
Only low-impact Eurozone data left for release tomorrow
Midday Update, 13th Jan; The Bank of England's Michael Saunders has offered a mixed outlook on the jobs market going forward. On the one hand, he has claimed that unemployment may not rise in line with BoE forecasts. On the other, he observes this doesn't necessarily improve the outlook for wage growth. GBP EUR remains on the decline.
Morning Update, 13th Jan; GBP EUR has edged lower this morning after strong German data pointed towards building inflationary pressures within the Eurozone's powerhouse economy. After inching higher in November, wholesale prices grew 1.2% in December, while annual price growth rose from 0.8% to 2.8%.
Original article continues below…
Sentiment towards the Pound has improved following hints of a more upbeat economic outlook from the Bank of England (BoE).
Governor Mark Carney, in an appearance before the Treasury select committee, commented that the performance of the UK economy following the vote for Brexit may warrant an upwards revision to BoE forecasts.
As well as claiming the additional stimulus measures unleashed by the Monetary Policy Committee (MPC) helped prevent a market meltdown and stabilise the economy, Carney noted;
'I would say, and I'll say this very lightly, which is that recent data would be consistent with some further upgrade of the forecast but that process has not yet started.'
Additionally, Carney also cheered traders when he noted that the European Union was more at risk from Brexit than the UK, commenting;
'I'm not saying there are not financial stability risks to the UK … but there are greater financial stability risks on the continent in the short term, for the transition, than there are for the UK.'
However, resistance from the Euro has stymied Pound advances, leaving GBP EUR exchange rates fluctuating around opening levels.
Euro Claws Back Gains on Strong Eurozone Industrial Production Data
After starting the session firmly on the decline, EUR GBP has been able to recover losses after the publication of above-forecast data. Germany's 2016 GDP figure rose from 1.7% year-on-year to 1.9%, against predictions of ticking up just ten basis points to 1.8%.
Industrial production figures for the currency bloc fared even better, with month-on-month production climbing from an upwardly-revised 0.1% in October to 1.5% in November – a whole percentage point above forecasts. Year-on-year production climbed from an updated 0.8% in October to 3.2% in November; over double the anticipated output growth.
This has been enough to curb Pound gains, but GBP EUR exchange rates are resisting around opening levels.
GBP EUR Exchange Rates Left at the Mercy of Market Sentiment by Vacant Data Calendar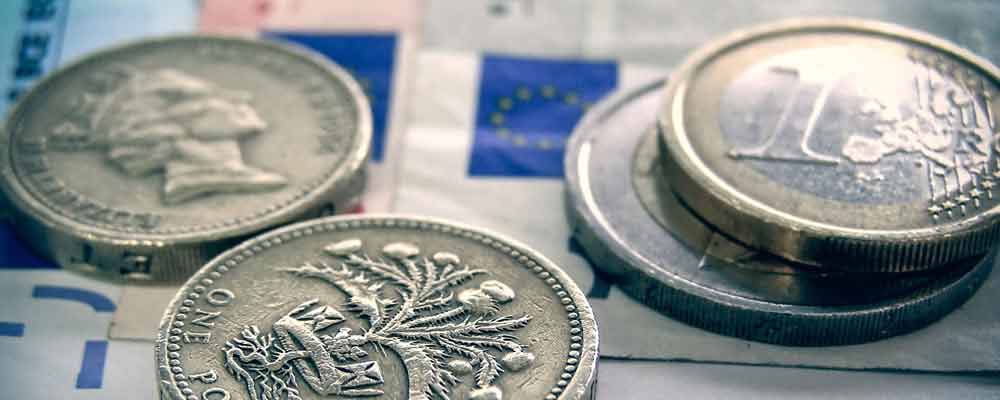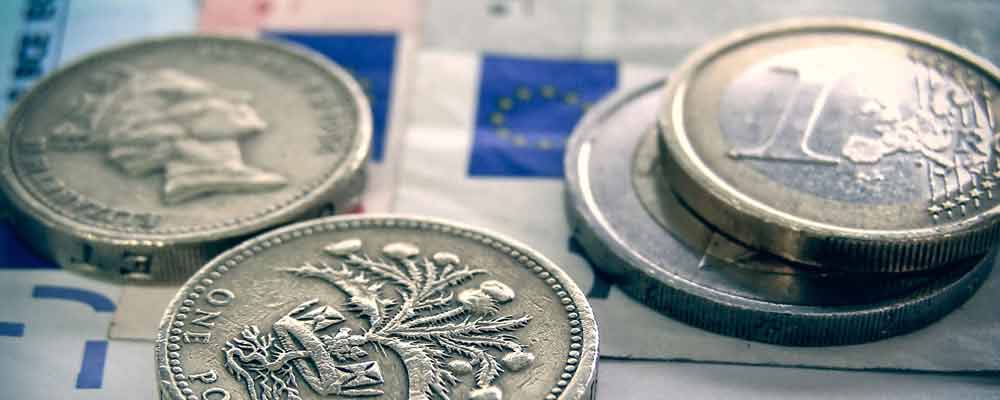 There is no UK data left for release this week, meaning the Pound will either respond to unscheduled political developments for the remainder of trading, or be driven by the longer-term outlook for the UK.
Markets are currently less dovish than they were on the future earlier in the week. Mark Carney's suggestions of improved forecasts, plus hope the government will be forced to seek Parliamentary approval to invoke Article 50, have softened the concerns arising from the potential for a 'Hard Brexit'. Recovering sentiment remains fragile, however, so it might take only a little nudge to return markets to bear mode.
By comparison to the UK's, the Eurozone data calendar is hardly any better, but what data there is will centre around inflation. Consumer price data for Finland and Spain, as well as German wholesale price figures, could improve or undermine the outlook for Eurozone price growth. Given the relatively low-impact nature of the data, however, the Euro could be primarily influenced by long-term fears as well.
The time of writing the GBP EUR exchange rate was trading around 1.15, while the EUR GBP exchange rate was trending around 0.86.