UK currency sent tumbling on 'Brexit' poll – Indication that 'Leave' campaign was in front
UK PMIs offered some respite – Key service result turned out positive
Euro flopped on ECB hesitancy – EUR later bolstered by US jobs failure
UK trade and production data due this week – Eurozone GDP also due
The Pound made mixed moves last week, owing to the EU Referendum continuing to have a damaging influence.
The Euro was mainly shifted by Eurozone ecostats, which included a flat display from the European Central Bank (ECB).
UK Economic News: 'Brexit' Polls Shunted Sterling Last Week
The previous week's Pound Sterling movement against the Euro and others was, for the most part, dictated by the outcome of various EU Referendum polls; on Tuesday, for example, the Pound crashed on account of a number of polls putting the more instability-linked 'Out' vote as a more likely outcome.
Since the publication of that poll, however, the Pound managed to appreciate against its peers and the Euro owing to more neutral polls coming out.
Another factor that aided the Pound against its rivals was the outcome of Wednesday and Friday's respective manufacturing and composite PMIs for May; both rose above forecasts, although Thursday's construction variant actually fell against predictions of stagnation.
Euro Exchange Rates Previously Influenced by Flood of Domestic Data, US Dollar Collapse
Last week's movement for the common currency was largely uncertain, owing to the fluctuations between positive and negative domestic data. Thursday brought a major development in the form of the ECB policy decisions for June, although due to the general inactivity from policymakers, the Euro quickly dropped off against rivals.
The single currency ended the week on a high note, when the lower-than-expected increase in US jobs in May sent the US Dollar sliding and the Euro rising in response.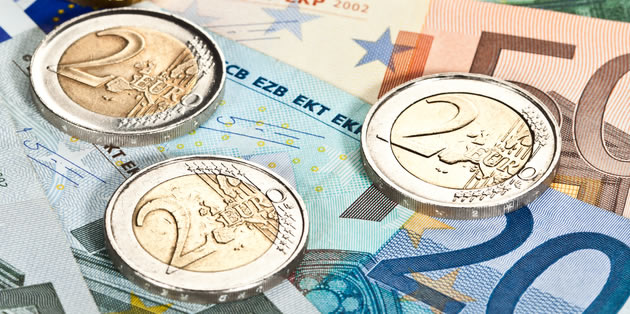 Future GBP, EUR Forecast: UK Trade and Production Stats, Eurozone GDP out Next Week
The week to come is set to bring a range of impactful UK and Eurozone data, though at the time of writing, the balance of data is weighted toward the single currency bloc.
Eurozone ecostats to watch out for will centre on Tuesday morning's currency bloc-wide final GDP growth rate for the first quarter.
On the year, a dip from 1.6% to 1.5% has been forecast, while on the quarter, economists have predicted that an increase will take place from 0.3% to 0.5%.