Donald Trump shocked markets after triumphing in the US elections, sparking a slide for GBP EUR and a bull run for GBP USD exchange rates.
Markets stunned by Trump victory – GBP USD exchange rates surge
GBP and EUR bullish after key states declared for Trump – Markets flee USD
GBP EUR weakens – Euro favoured over Pound as a safer asset
GBP EUR, GBP USD forecast – Politics to drive movement through to weekend
Demand for safe assets like government bonds is helping to keep the Pound US Dollar exchange rate strong, although the Euro is considered more of a safe asset, weakening GBP EUR.
GBP USD Continues to Advance; UK Insulated from Fears of Protectionist US
UPDATE, 08.55, 11/11/2016; Speculation that Donald Trump will offer the UK priority access to negotiate a trade deal once he becomes President is helping to support the Pound today. Sterling is therefore largely immune to the fears of protectionism currently gripping the markets, with investors worrying that Trump's aversion to NAFTA and plans to increase tariffs on Chinese imports could lead to an end of free trade.
Pound Gains Soft as Trump Volatility Subsides
UPDATE, 13.03, 09/11/2016; The Pound's gains against the US Dollar have narrowed today, with the 'Greenback' beginning to recover after markets weakened initially.
Pound Euro, Pound US Dollar Exchange Rates Narrowing as Markets Calm
The prospect of Donald Trump giving a victory speech after the Presidential election is something many had never expected to witness. The Pound surged as the results came in through the night, with five previously Democrat states switching to support the Republican. Key amongst these was an early declaration from Florida; the state with the third largest number of Electoral College votes. Early reports of a high turnout amongst Latino voters had given markets hope that Clinton would win, given Trump's history of negative rhetoric about Mexican people.
The Pound might seem like an unlikely haven for investors, but the strength of Sterling is largely due to the demand for government bonds. Investors need GBP in order to purchase gilts, which are still considered incredibly secure thanks to the strong position of the UK economy in the global rankings. Demand initially saw yields on treasuries drop, indicating prices were being pushed higher as investors clamoured to lend money to the UK government. However, as the volatility begins to calm, yields are rising again as those holding UK sovereign debt begin to sell it on.
Also eating into Pound gains is news that the UK's trade balance deficits have worsened again, putting more pressure on Chancellor Philip Hammond ahead of this month's autumn statement.
Euro Lead versus Pound, US Dollar Weakens as USD Rout Slows
Like the Pound, early trading saw the Euro advancing considerably, with investors again looking for bonds. German bund yields are largely still down on yesterday's levels, with investor desire for safety seeing them willing to lose -0.64% to lend to the German government for two years, or -0.42% to lend for five years. Ten year bonds currently yield just 0.17%.
Also supporting the Euro higher were the collapsing odds of monetary tightening from the Federal Reserve in December. Markets had been confident that the Fed would hike rates in the year's final policy meeting; but they had also been confident of a Clinton Presidency. Although the volatility in the markets is weaker-than-expected, markets are still likely to price in much lower odds on monetary tightening. The dwindling prospect of policy divergence between the Eurozone and the US is therefore supporting Euro demand.
US Dollar Undulates after Shock Trump Victory in US Elections 2016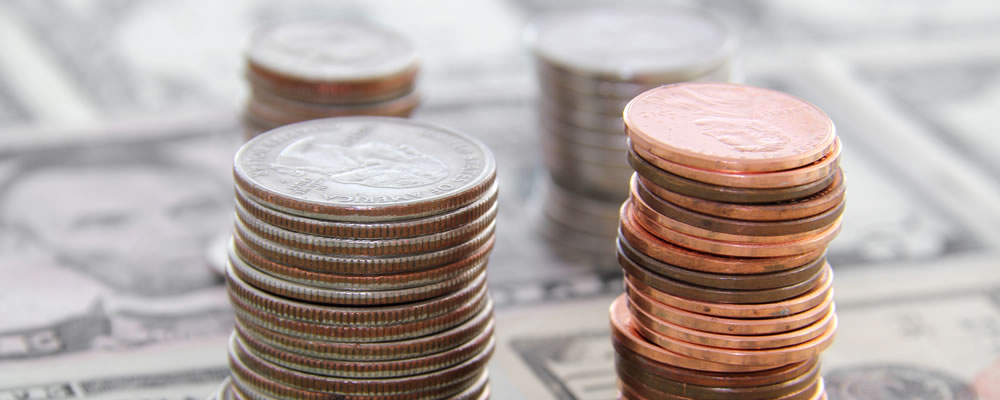 Traders unsurprisingly fled from the US Dollar as it became clear that Donald Trump had won the election, with GBP USD exchange rates soaring on demand for the Pound. The pairing struck highs of nearly 1.25 around midnight after it became likely early into the count that Trump had triumphed. Fearing his economic policies, which include building a wall along the Mexican border, raising tariffs on Chinese goods and potentially ending the North America Free Trade Agreement (NAFTA), markets quickly deserted the US Dollar in favour of securer assets like, somewhat remarkably, the Pound, as well as the Euro.
However, USD GBP and USD EUR exchange rate losses have since shrunk significantly. The victory speech markets never thought they would hear largely mollified investor jitters. Instead of his usual acerbic rhetoric, Trump's speech contained messages of unity and humility. He called for the American people to come together and promised to be a President for all voters. He also promised to provide fiscal stimulus in order to 'double' economic growth; something investors were particularly receptive to.
While this has not frozen the US Dollar sell-off, it has certainly slowed it, with GBP USD exchange rate gains edging backwards, even if they remain in bullish territory.
Pound Euro, Pound US Dollar Exchange Rate Forecasts; Will Trump Continue to Calm Markets?
The restraint already shown by Trump as he gave his victory speech has helped calm the frantic markets. This could bode negatively for GBP USD exchange rates, while being positive for GBP EUR, as easing turbulence lessens the demand for safe-havens. Trump still has until January 2017 before he will actually become President; given the history of his campaign this is plenty of time to provoke fresh scandal, or follow the pattern of his victor's address and ease markets further, making USD volatility likely.
GBP EUR and GBP USD exchange rates could remain politically-correlated for the rest of the week, given that none of the economic data scheduled for release will be of high-enough significance to cut through market volatility.
Interbank GBP EUR, GBP USD Exchange Rates
At the time of writing the Pound Euro (GBP EUR) exchange rate was trending in the region of 1.12, while the Euro Pound (EUR GBP) was trading around 0.89.
The Pound US Dollar (GBP USD) exchange rate was trending in the region of 1.24, while the US Dollar Pound (USD GBP) exchange rate was trading around 0.80.
The Euro US Dollar (EUR USD) exchange rate was trending in the region of 1.11, while the US Dollar Euro (USD EUR) exchange rate was trading around 0.90.