Single currency soft on ongoing meeting – All to play for with Greek debt situation
Uncertainty based on German comments – Schauble thwarts IMF hopes
US Dollar mixed before next Harker speech – Repeated hawkishness may boost USD
US home sales stats out imminently – Current forecasts optimistic
The Euro has worsened its condition against a number of peers today, with the Eurogroup meeting for Greece's debt ongoing. Wolfgang Schauble, Germany's finance minister, has recently caused concerns among investors, having stated that the IMF is needed for a programme to take place, but that debt relief, which the IMF wants immediately, is not feasible until two years from now.
The US Dollar has remained a fairly safe option, with a speech from the Fed's Patrick Harker coming in soon to potentially boost the US currency once again.
Earlier…
(Published 09:37 24.05.2016)
The Euro has been decidedly mixed against its competitors recently, with supportive domestic data clashing with recent comments from a European Central Bank (ECB) official.
The US Dollar, meanwhile, has been making notable gains against its peers, with a recent speech from a Fed official the probable cause for this movement.
Eurozone Economic News: ECB's Praet's Concerning Tone Clashes with Positive Eurozone Ecostats
The Euro's uncertain movement today is likely a symptom of the latest occurrences within the Eurozone; on the positive side, German finalised Q1 GDP results have reprinted at their initial positive estimates, while earlier on in the day, Finland's unemployment rate for April dropped from 10.1% to 9.8% against predictions of a rise.
On the less-supportive side, however, have been comments made yesterday by ECB official Peter Praet, on the subject of the ECB's potential future policy measures.
Praet stated that:
'I think that what the ECB has demonstrated with its action is that we are absolutely determined to avoid deflation'.
Further defining 'absolute' determination, Praet hinted that interest rates may dip lower than their current levels, which is unlikely to have done anything to reassure investors in the single currency.
The various shifts of the Euro today have included gains of 0.5% against the Australian Dollar (EUR/AUD) and South African Rand (EUR/ZAR), but losses of -0.3% against the US Dollar (EUR/USD) and -0.7% against the Pound Sterling (EUR/GBP).
US Dollar Rallies after Further Fed Optimism
The appeal of the US Dollar has risen near-universally of late, with recent advances being made up of 0.4% against the Euro (USD/EUR), 0.7% against the South African Rand (USD/ZAR) and 0.8% against the Australian Dollar (USD/AUD).
The most recent source of support for the 'Buck' has come from Fed official Patrick Harker, who said yesterday:
'Although I cannot give you a definitive path for how policy will evolve, I can easily see the possibility of two or three rate hikes over the remainder of the year'.
This more transparent hawkishness adds to somewhat oblique comments made yesterday by fellow Fed members James Bullard and John Williams.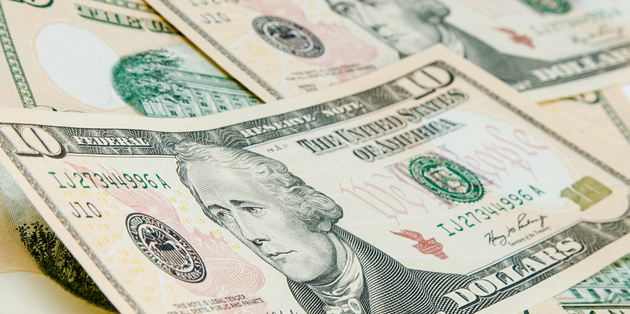 Future EUR, USD Forecast: ZEW Surveys Incoming, US Home Sales Stats to Follow
The next data to affect the EUR/USD pairing will come from the Eurozone, in the form of the ZEW surveys of the current situation and economic sentiment for Germany and the Eurozone in May. Current forecasts have been for a rise in the current situation and economic sentiment printings.
The next notable US data will come mid-afternoon, which will consist of positively-forecast new home sales results for April.
Also set to occur will be a meeting between Eurogroup members, regarding potential Greek debt relief measures.
Current EUR, USD Exchange Rates
The Euro to US Dollar (EUR/USD) exchange rate was trending in the region of 1.1174 and the US Dollar to Euro (USD/EUR) exchange rate was trending in the region of 0.8952 today.