EUR GBP exchange rate opens at 0.87 – GBP failed to recover overnight
Euro fluctuations seen after Mersch comments – Another ECB speech incoming
Pound remains historically weak  – Incoming construction PMI could raise GBP appeal
The Euro has held onto its gains against the still-weak Pound today, while in other pairings the single currency has generally been able to recover against its regular peers.
Domestic data out of the Eurozone has been limited so far today, with the only major announcement being that the Spanish unemployment change in September has climbed by 22.8k, although this is a smaller amount than the expected 24.4k rise. In other news, European Central Bank (ECB) official Yves Mersch has stated that low Eurozone interest rates are likely to have a negative, rather than positive net effect.
The Pound has opened the second day of the week trading poorly, on account of a prolonged negative reception to the weekend's news that Article 50 will be triggered in Q1 2017.
Looking ahead, the Euro is set to be shifted later on by a speech from ECB official Peter Praet, while the Pound could be moved shortly by the incoming construction PMI for September. A rise is expected back into the growth range.
(Last updated October 4th, 2016)
The Euro to Pound exchange rate has remained in a favourable position during trading today, with the 0.87 rate seen earlier failing to fade as is usually the case after a major knock to a global currency.
While the Pound is expected to recover over the course of the week, for now, it has been a poor prospect, failing to make any kind of recovery in any of its many negative pairings.
Other Eurozone news out since the earlier PMI stats has included Spanish new car sales printing positively on the year in September, as well as Irish consumer confidence dipping slightly from 102.7 points to 102.
Looking ahead, the near-term for the Eurozone will bring a keynote speech from the European Central Bank's Yves Mersch, while the UK will be releasing a positively predicted construction PMI stat on Tuesday and a pessimistically-forecast one over Wednesday.
(Last updated October 3rd, 2016)
This Pound-damaging news came from the Conservative Party conference, where Prime Minister Theresa May finally set a timeframe for the triggering of the EU-exiting Article 50; before the end of March 2017
Euro Exchange Rate News: Losses Elsewhere for Single Currency on Spanish Confidence Stats
The Euro has failed to replicate its 0.9% rise against the Pound (EUR GBP) elsewhere today, having dipped by -0.3% against the Indian Rupee (EUR INR) and -0.6% against the South African Rand (EUR ZAR).
Domestic data out of the single currency bloc has been mixed, with an overall rise in the final Eurozone manufacturing PMI for September from 51.7 to 52.6 being countered by falling Greek manufacturing and Spanish consumer confidence.
In Greece's case, a return to contraction from 50.4 to 49.2 has been seen, while Spain's September confidence result has seen a drop from 97.3 to 91 points.
Pound Sterling Nosedives; PM May Sets March 2017 as Article 50 Trigger Date
The Pound has dived against all of its major peers today, on account of Prime Minister Theresa May setting the end of March 2017 as the trigger date for Article 50, which will begin the process of the UK leaving the EU.
While this timeframe had been tentatively suggested beforehand, the official confirmation from the PM has sent investors into a panic, as it sets a clear countdown in place before potentially two years of volatility for the UK as it negotiates an ideally favourable EU exit.
Attempting to put an optimistic spin on the situation, May stated that;
'We are going, once more, to have the freedom to make our own decisions on a whole host of different matters, from how we label our food to the way in which we choose to control immigration'.
In better news today, the UK manufacturing PMI for September has risen against forecasts of a decline, remaining in the growth range.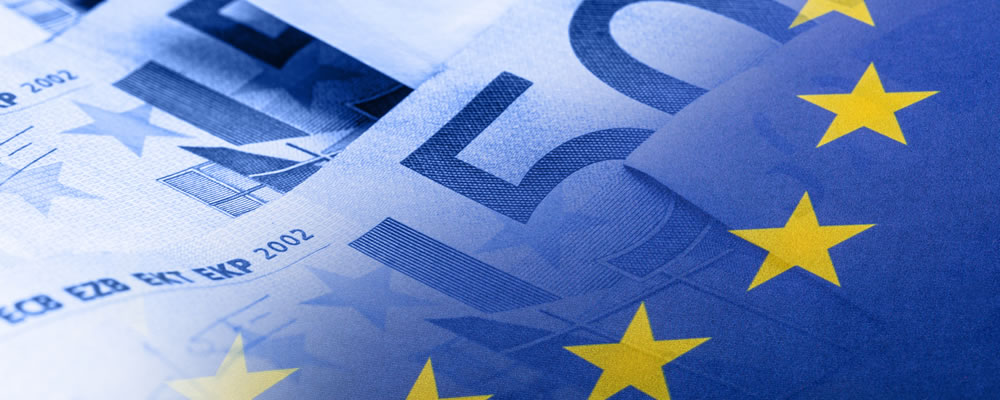 Future EUR GBP Forecast: Major UK Construction PMI may Fail to Boost Sterling Tomorrow
The last remaining major Eurozone ecostat of the day will come during the afternoon, when European Central Bank (ECB) official Yves Mersch gives a keynote speech in Luxembourg.
Looking ahead to Tuesday, the Euro could be shifted early on by Spain's unemployment change for September, as well as another ECB speech from official Peter Praet. The Spanish result is forecast to show a detrimental rise in the number of newly unemployed last month from 14.4k to 24.4k.
For the UK, the next economic news to watch out for will consist of Tuesday morning's high-impact construction PMI for September, which is predicted to rise out of the contraction range from 49.2 to 50.5.
Given just how pronounced the negative effect of the latest UK Article 50 news has been, however, even such a positive development as a return to growth may not result in any real upwards movement for Sterling.
Current EUR, GBP Exchange Rates
The Euro Pound (EUR GBP) exchange rate was trending in the region of 0.8728 and the Pound Euro (GBP EUR) exchange rate was trending in the region of 1.1459 today.