A warning by Moody's over the delayed nature of Greek debt discussions has failed to undermine the Euro Pound exchange rate today.
Euro Pound exchange rate gains – Moody's warns over Greek debt talk delays
Pound falls despite strong CBI data – Retail reports show solid improvement
EUR GBP exchange rate forecast – UK borrowing data could further unsettle Pound
Meanwhile, the Pound is on the decline, even though the latest CBI retail data has shown a significant improvement on the previous month.
Euro Holds Gains despite Likelihood Monte dei Paschi Cash Call Will Fail
Update, 16.50, 21/12/2016; The chances of Monte dei Paschi managing to raise the necessary €5 billion from a cash call to private investors have become very slim. The bank had hoped Qatar's sovereign wealth fund would get the ball rolling and encourage other investors to pile in with a contribution of one fifth of the required capital. However, this has now been taken off the table, according to sources close to the matter. As a result, with tepid market interest and less-than 24 hours until the deadline, it looks likely the Italian government will have to step in.
Euro Rises as Italian Parliament Approves Potential Bailout Package for Troubled Banks
Update; Sentiment towards the Italian banking sector worsened this morning, after Monte dei Paschi shocked markets by warning it would run out of liquidity within four months. Investors had been working on the assumption the bank had 11 months' worth of capital in its vaults. However, news the Italian Parliament has approved a €20 billion rescue package for the troubled banking sector has improved investor sentiment. Even if Monte dei Paschi's cash call to private investors should fail, there is now a safety net to prevent the collapse of the entire sector.
ECB Policymaker Boosts Hopes of End to QE; Euro Pound Advances
Update; Latvia's Ilmars Rimsevics has become the third ECB policymaker in the past two weeks to suggest the bank's quantitative easing programme is not having the desired effect. He noted that asset purchases had stabilised the Eurozone economy, but had failed to actually boost growth. The Euro is rising on hopes that policymakers may decide to end the enormous QE programme in the coming year, despite having recently extended it to December 2017 at the earliest.
Euro Pound Exchange Rate Advances as Moody's Warns of Greek Bond Default
The delays to talks between Greece and its Eurozone creditors could mean that the struggling country has even more difficulty meeting next year's already demanding financial commitments. This is the warning from credit ratings agency Moody's, which has today expressed its concern over the suspension of debt relief measures by Eurogroup creditors which could have shaved -20% from the Greek debt pile by 2060.
The deal had taken months to negotiate, yet was suspended within days following Greek Prime Minister Alexis Tsipras' decision to increase spending by €617 million, including a Christmas bonus pay-out to struggling Greek pensioners. Despite Tsipras' claim that the Greek government has exceeded budget targets, Eurogroup creditors were enraged by the unannounced spending measures. Officials are meeting today to decide whether or not the move did threaten Greece's fiscal targets, or whether, as the government claimed, it will have no bearing on next year's budget. The total spend equates to less than 0.5% of Greek gross domestic product.
Moody's Senior Vice-President, Kathrin Muehlbronner commented;
'The suspension points to renewed tensions between Greece and its European creditors and will likely delay completion of the second review of Greece's current economic adjustment programme and the disbursement of around €6.1bn in ESM funding, a credit negative.

Such a delay increases the risks that repayments to bondholders due in July 2017 may be missed.'
Regardless, the Euro Pound exchange rate is managing to advance from opening levels.
Pound Sinks despite Strong Confederation of British Industry Data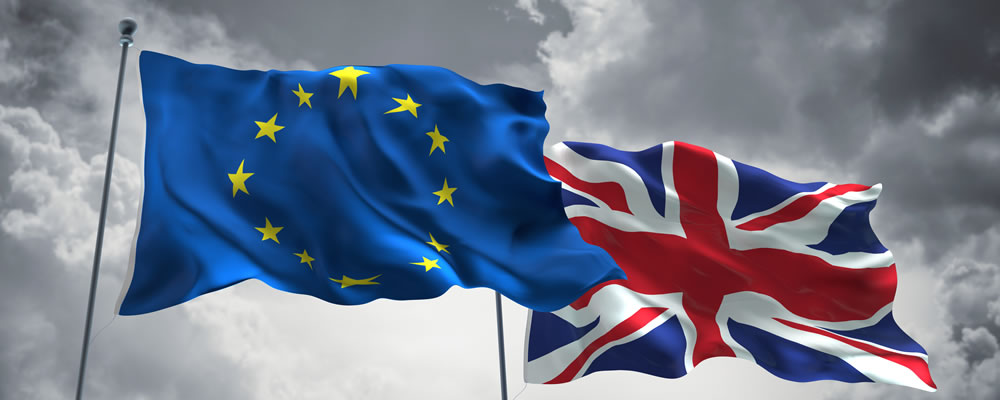 The latest CBI data has shown a significant improvement, surprising forecasts with a strong rise. The retailing reported sales index for December defied forecasts of a slump from 26 to 20 to instead rise to 35 – the highest reported since September 2015. The total distributed reported sales measure climbed from 34 to 42.
However, continued Brexit fears are undermining the latest positive data. The threat of Scotland leaving the United Kingdom should the Brexit deal not contain favourable terms has resurfaced after Scottish First Minister Nicola Sturgeon called for the nation to remain part of the single market.
Speaking before the launch of a paper demanding Scotland retain single market access after Brexit – even if the UK doesn't – Sturgeon said;
'Being part of the European single market is vital for Scotland's future economic wellbeing. And losing our place in the single market would be potentially devastating to our long-term prosperity, to jobs, investment and people's livelihoods.

It would end our current status as part of the world's biggest free trade area, a market around eight times bigger than the UK's alone, and would have a profound and long-lasting impact on our national economic standing and our standards of living.'
As a result, GBP continues to weaken and the Euro Pound exchange rate is free to post gains.
Euro Pound Exchange Rate Forecast; Can EUR GBP Capitalise on UK Government Borrowing Figures?
Eurozone data is thin on the ground tomorrow, with the finalised consumer confidence index for December the only medium-impact data on offer. A minor revision to the previous estimate is expected, which would leave the sentiment index at -6, rather than -6.1.
The Pound could be facing signifcant headwinds, however, thanks to the release of public sector borrowing figures. The deficit is expected to yawn wider again, stretching from -4.3 billion to -11.6 billion. This will likely further increase the extent by which Chancellor Philip Hammond is expected to overshoot this fiscal year's borrowing targets by; forecasts are already for -£10 billion more borrowing than initially projected.
Interbank Euro Pound Exchange Rate
At the time of writing, the Euro Pound exchange rate was trading around 0.84, while the Pound Euro exchange rate was trending in the region of 1.19.