While not all the data was positive on Friday, the EUR GBP exchange rate was boosted by strong second-quarter growth figures for Germany.
EUR GBP bullish on German growth – Q2 GDP betters estimates
Italian data clouds Eurozone outlook – No growth in second quarter
Pound pushed down to 1.15 – Construction output trends lower
EUR GBP exchange rate forecast – Key ZEW survey and UK CPI suggest volatility on Tuesday
The overall picture for the Eurozone remained mixed after Friday's data releases, but strong German GDP growth boosted the Euro Pound (EUR GBP) exchange rate.
Euro Ignores Italian Stagnation to Trend Bullishly on German GDP Data
The Euro may have entered Friday's trading session weakened by the poor inflationary prospects in the currency bloc, but the common currency was trending bullishly against the Pound by the end of the day. Domestic data was mixed, but traders decided to focus on the positives. German gross domestic product outpaced forecasts to show that the Eurozone's powerhouse economy continued to strengthen.
On the quarter GDP only slipped from 0.7% to 0.4%, instead of 0.2%, while the yearly working day adjusted (WDA) figure slipped to 1.8% from an improved previous score of 1.9%, instead of falling to 1.4%. Observers were most excited by the non-seasonally adjusted year-on-year figure, which more-than doubled from 1.5% to 3.1% instead of 2.8%. The previous figure had been revised higher.
According to Destatis, Germany's statistics agency;
'The quarter-on-quarter comparison (upon adjustment for price, seasonal and calendar variations) shows that positive contributions came especially from the balance of exports and imports. According to provisional results, exports were up, while imports were slightly down compared with the first quarter of 2016. Both household final consumption expenditure and government final consumption expenditure supported growth, too. However, growth was slowed by weak gross capital formation. After a strong first quarter, a decline was recorded especially in gross fixed capital formation in machinery and equipment and in construction.'
Eurozone GDP remained firm, expanding 0.3% on the quarter and 1.6% on the year, as previously, according to preliminary estimates.
On a less positive note, however, the Italian economy was shown to have stagnated on the quarter, posting zero growth instead of the anticipated slowdown in expansion from 0.3% to 0.2%. Year-on-year slowdown weakened ten basis points further-than-forecast, falling from 1% to 0.7%.
This could be a long-term problem for Italy, according to LC Macro Advisors Chief Economist Lorenzo Codogno, who said;
'Economic expansion is unlikely to pick up substantially, taking into account ongoing banking issues constraining credit to the economy and a global environment not yet supportive.'
By the end of Friday's European session the Euro Pound (EUR GBP) exchange rate was trending bullishly, making gains of 0.5%.
UK Construction Output Decline Weakens Pound Euro (GBP EUR) Exchange Rate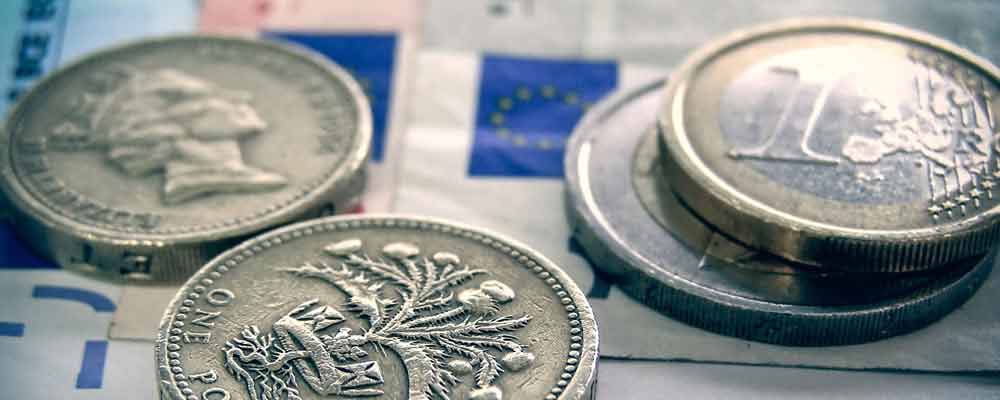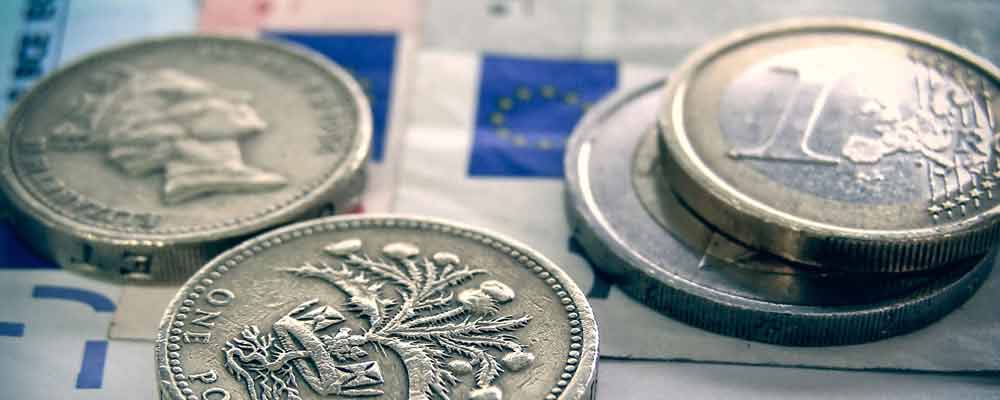 The Pound weakened against the Euro thanks to figures on Friday that showed an accelerated decline in UK construction sector output. While monthly output recovered somewhat, posting a below-forecast contraction of -0.9% after May's -2% drop, the yearly decline weakened further-than-forecast, dropping from -1.6% to -2.2%.
In response to the data, the National Housing Federation warned that a slowdown reminiscent of 2008 would lower GDP growth by a third and cause the loss of around 120,000 construction jobs over the next ten years. National Housing Federation Chief Executive David Orr suggested that housing associations could rectify the slowdown;
'We know that an uncertain economic environment will cause builders to put the brakes on. Our country's prosperity and thousands of citizens' livelihoods depend on a strong building sector – we cannot let a slowdown take hold.

Housing associations have a track record of building through tough times, having upped their output through the last recession when private developers could not. With the right flexibility from Government, and at no extra cost to the taxpayer, housing associations can keep the nation building.'
Doing nothing to help the Pound recover was the news from Bloomberg that GBP had once-again become the worst-performing currency of 2016 when measured against the US Dollar. Against the Euro, the Pound edged to a fresh three-year low.
Euro Pound (EUR GBP) Exchange Rate Forecast; UK CPI and Eurozone ZEW Surveys Kick Off Busy Data Week
There is plenty of data to keep the Euro Pound (EUR GBP) exchange rate pairing volatile over the coming days. The first key Eurozone data comes on Tuesday, when the latest German and Eurozone ZEW Survey results are set for release.
Tuesday also contains the first UK data of the week. This comprises of consumer price figures for July that, while unlikely to have been massively impacted already by the weak Pound, may show the first signs of an upwards surge.
EUR, GBP Conversion Rates
At the end of Friday's European session the Euro Pound (EUR GBP) exchange rate was trading around 0.8641, while the Pound Euro (GBP EUR) exchange rate traded around 1.1573.