Euro mixed today on inflation rate results
Greek bailout talks remain contentious issue in Eurozone
US Dollar steady on recent Fed hawkishness
US mortgage stats and retail sales figures due out today
The Euro (EUR) has lost out against the US Dollar (USD) by a small amount today, on account of ongoing Eurozone uncertainty in the wake of yesterday's news.
The US Dollar has remained a safe bet to investors due to recent Federal Reserve comments.
Eurozone Economic News: Industrial Production Data Fails to Inspire Confidence
The Euro (EUR) has been an uncertain prospect in the eyes of investors today, having generally trended in a narrow range but falling by -0.3% against the US Dollar (EUR/USD).
The day thus far has seen little in the way of influential Eurozone domestic data, with the most notable announcements being France's and Spain's inflation rate results for March. Coming in as finalised forms, these have shown improvements in both French fields but in Spain's case, a stagnation at -0.8% on the year has countered the positive effect of the monthly increase from -0.4% to 0.6%.
Elsewhere, the single currency has been devalued by the fact that Greek bailout talks are unlikely to continue until the following week, when participants return from an International Monetary Fund (IMF) meeting in the US.
US Dollar (USD) Stable after Pair of Supportive Fed Speeches
The US Dollar (USD) has appreciated against its peers notably, thanks to supportive statements from Fed officials Jeffrey Lacker and John Williams.
Speaking before Lacker, Williams said yesterday that:
'I definitely see two or three rate hikes [this year] … as being reasonable. What matters is the path of interest rates and kind of the normalisation process'.
In addition, Lacker has advised that the Fed sticks to its (initial) guns on planned interest rate hikes and implements four such policy decisions this year; this goes against more recent comments from Fed Chair Janet Yellen, who only predicted two hikes coming in 2016.
The US Dollar has made a number of gains today, including 0.4% against the Australian Dollar (USD/AUD) and Indian Rupee (USD/INR) and 0.3% against the Euro (USD/EUR).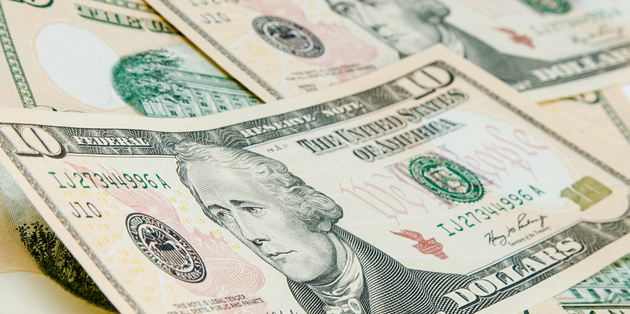 Future EUR, USD Forecast: Eurozone Industrial Stats due Shortly, US Ecostats Out Later On
For the Eurozone, the near-future will bring the announcement of the Eurozone industrial production results for February, which have been predicted to fall on both the month and the year.
On the US side of things, the 'Buck' (USD) may be moved by the afternoon's positively-forecast March advance retail sales results, as well as the later February business inventories figure and Beige Book release by the Federal Reserve.
Current EUR, USD Exchange Rates
The Euro to US Dollar (EUR/USD) exchange rate was trending in the region of 1.1348 and the US Dollar to Euro (USD/EUR) exchange rate was trending in the region of 0.8814 today.