All eyes are on Thursday's European Central Bank meeting and Friday's US Presidential inauguration, keeping EUR USD exchange rates weak.
Latest News:
Eurozone trade data posts strong rise
US markets closed for bank holiday
EUR USD weakens as markets await Trump inauguration
Speeches from ECB officials could improve Euro sentiment
There were no new developments to boost the US Dollar, but traders have high hopes for Donald Trump's Presidency, supporting the 'Greenback' on a quiet day.
Closing Update, 19th Jan; EUR USD has managed to climb back into positive territory, despite comments from ECB head Mario Draghi. As well as claiming the latest inflationary growth was largely down to oil prices, Draghi also commented that the Governing Council was ready to increase quantitative easing further should signs of the Eurozone recovery weaken.
Afternoon Update, 19th Jan; The EUR USD exchange rate has weakened on comments from ECB head Mario Draghi. The policymaker attributed much of the Eurozone's recent strong inflation to volatile oil prices, undermining hopes that stronger price growth would have improved the outlook of the Governing Council.
Midday Update, 19th Jan; The Euro has been supported ahead of the ECB meeting today by strong current account figures for the Eurozone. The surplus has leapt up from an upwardly-revised €32.6 billion to €40.5 billion; greatly above forecasts of an uptick to €33.4 billion.
Morning Update, 19th Jan; Concern that Trump's plans for the economy could clash with the goals of the Federal Reserve have softened the US Dollar today. Investors have been bullish on the 'Greenback' on the belief that Trump's stimulus plans will necessitate a faster rate of monetary tightening. However, in a speech yesterday, Fed Chair Janet Yellen indicated that she viewed the economy as being nearly back on track. While this does bode well for monetary policy hawks, it also suggests that, as The New York Times columnist Neil Irwin puts it; 'what people in Mr. Trump's orbit view as a desirable boom will look to Ms. Yellen and her colleagues as overheating, and prompt equal and opposite interest rate increases.'
Morning Update, 17th Jan; A bout of profit-taking has weakened the US Dollar today, allowing the Euro to make a bullish recovery. Investors are currently stuck for information; the Federal Reserve policy outlook remains strong, but until Donald Trump is inaugurated and reveals his stimulus spending plans, investor hopes can only take the 'Greenback' so high.
Afternoon Update, 16th Jan; The struggles in Greece continue to be a major weight around the Eurozone's neck, returning once again to cool appetite for the Euro. Creditors are currently slow to complete a second review of the current bailout. If the International Monetary Fund (IMF) does not participate in the current bailout programme – a prospect that was recently raised by the German Finance Minister – a fourth may have to be devised; complete with harsher austerity measures than are currently in place.
Trade Data Fails to Support EUR USD as Markets Focus on Friday's Presidential Inauguration
A combination of modest risk appetite and a focus on the upcoming US Presidential Inauguration has undermined the Euro today.
EUR USD exchange rates are currently down around -0.5% despite some positive Eurozone data.
Trade figures have improved markedly beyond forecast. November's seasonally adjusted trade balance rose from an upwardly-revised €19.9 billion to €22.7 billion; nearly €2 billion more-than-expected.
On a non-seasonally adjusted basis, the trade surplus rose from €20.1 billion to €25.9 billion, exceeding forecasts by €1.6 billion.
Commenting on the data, IHS Markit Chief Economist Howard Archer said;
'An improved traded good performance in November is supportive to belief that Eurozone GDP growth improved in the fourth quarter of 2016. While it is still questionable as to whether net trade contributed positively to fourth-quarter 2016 Eurozone GDP growth, November's improved trade performance at the very least dilutes the likelihood that net trade was an appreciable drag on activity.'
Quiet Data Day Leaves USD EUR Appreciating as Investors Await Trump Inauguration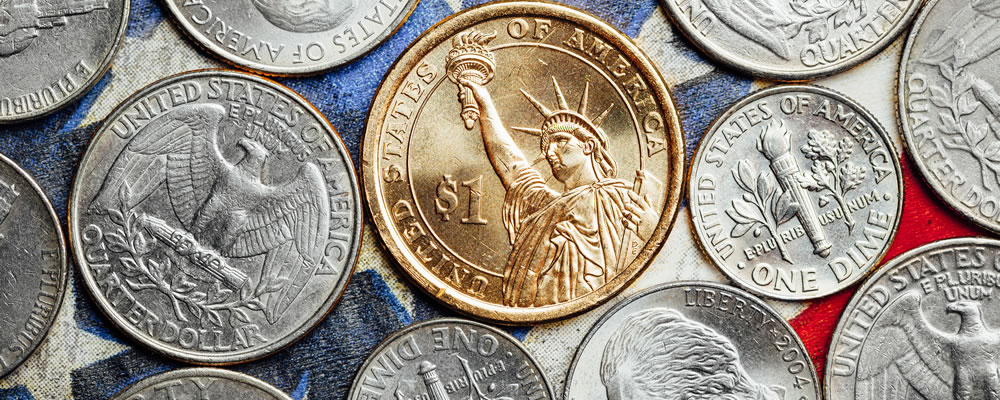 A lack of US data and closed markets in observation of a bank holiday has left traders anticipating the inauguration of President-Elect Donald Trump on Friday. Traders were disappointed last week after Trump's press conference saw the Republican spending his time answering questions about allegations and controversies rather than his policies.
However, confidence remains that Trump will implement strong fiscal stimulus policies, including large scale investment in infrastructure to boost job creation. Despite warnings from experts that this won't have much of an impact, given that the US labour market is already operating around full capacity, investors are interested in the stimulating effect these measures could have on inflation.
Markets are still expecting around a 70% chance that the Federal Reserve will hike rates in June; the first of three if policymakers are to be believed. This is keeping the US Dollar bullish despite a lack of fresh domestic information.
EUR USD Exchange Rates Forecast; ECB Officials to Raise Hopes Ahead of Thursday Meeting?
The day's impactful Eurozone economic news has all been released today, but ECB officials Yves Mersch and Peter Praet are due to make public speeches today. Markets were cheered by the minutes of the latest policy meeting, which showed that the Governing Council was split on whether or not to extend quantitative easing. Further comments today suggesting that QE in its current form is unneeded may improve Euro prospects.
The US data calendar remains empty for the rest of the day. Investors will be left looking towards Friday's Presidential inauguration.
At the time of writing, the EUR USD exchange rate was trading around 1.05, while the USD EUR exchange rate was trending around 0.94.