Eurogroup head plays down Italian banking crisis – Dijissbloem notes officials have 'some time to sort these things out'
End to UK leadership race provides Euro support – Theresa May to become Prime Minister
EUR USD slips from opening levels – Friday's Non-Farm Payrolls boosts US Dollar
Fed officials could spark EUR USD movement – Fed speeches forecast to be dovish, however
The latest Eurogroup meeting helped to settle investor nerves, although positivity from last week's US Non-Farm Payrolls continued to strengthen the US asset yesterday. EUR USD held opening levels, despite poor global risk-appetite boosting the safe-haven US Dollar.
Euro (EUR) Ignores Headwinds to Dip Negative against US Dollar
There were multiple dragging factors affecting the Euro yesterday, yet the common currency spent most of the day ignoring them. This was partly thanks to the outcome of the latest Eurogroup meeting, which helped to downplay fears over the Italian banking crisis. There had been calls for a Eurozone banking bailout and speculation that another recession could provoke Italy to leave the European Union. However, head of Eurogroup Jeroen Dijsselbloem commented that the events in Italy were not 'an acute crisis', observing that officials therefore had 'some time to sort these things out'.
However, Dijsselbloem did warn that Italian Prime Minister Matteo Renzi shouldn't proceed with his threats of using public money to bailout out the national banks; a move that would contravene EU legislation.
'The rules … are clear and they are strict," stated Dijsselbloem. 'They make it very clear on when there needs to be a bail-in and who needs to be bailed in and in what order.'
Further headwinds being largely ignored yesterday included the fact that a total of a third of Eurozone government bonds had dropped into negative yield territory, making them ineligible for the European Central Bank's (ECB) asset purchasing programme.
Also providing Euro support yesterday was the surprise news that Andrea Leadsom had dropped out of the UK's Conservative party leadership election contest, leaving Theresa May as the winner by default. With things set in motion, May looks set to become Prime Minister as early as Wednesday, which helped ease the uncertainty surrounding the UK's exit from the European Union.
Zero Fed Rate Hike Bets Slow US Dollar Advance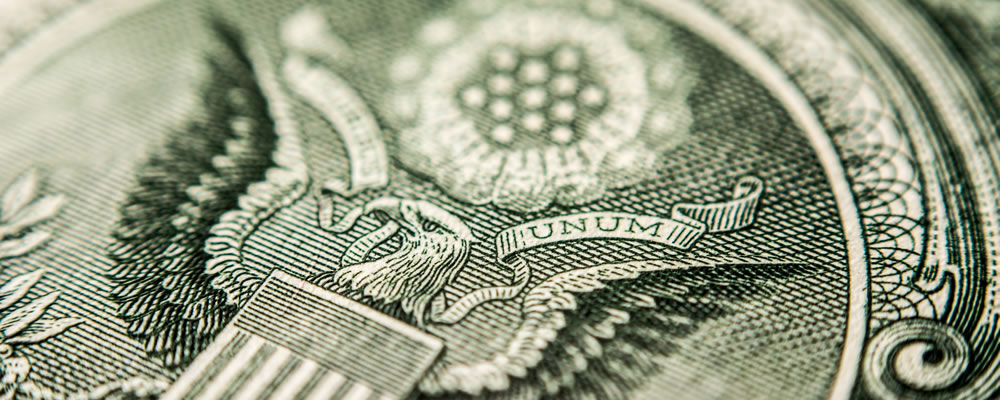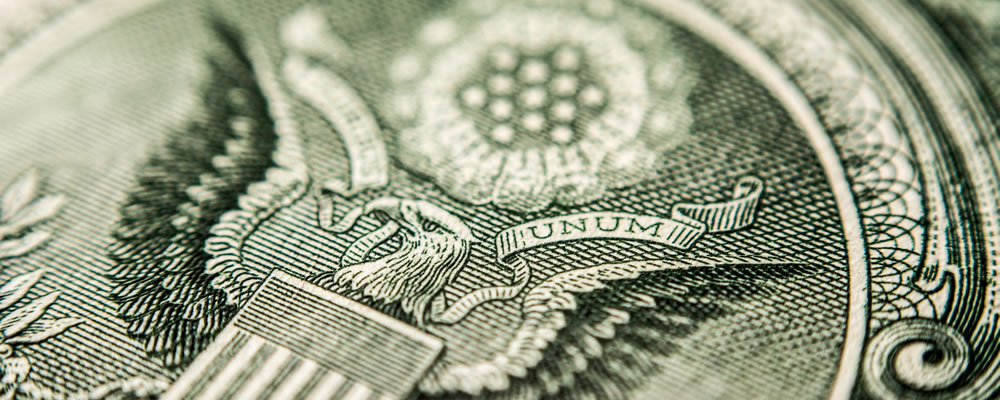 The US Dollar was caught between key tailwinds and headwinds yesterday. Friday's Non-Farm Payrolls figure was providing some support thanks to the huge number of jobs created, even if the two-month average remains below historical levels. A rout from commodities and high-yielding assets also helped the 'Greenback' to extent some bullish gains due to safe-haven demand.
However, low expectations of monetary tightening from the Federal Reserve over the next few months muted US Dollar gains elsewhere, with US stocks on the rise. Further headwinds came from the June Labor Market Conditions Index Change, which remained deeper in negative territory than was expected, rising from -3.6 to -1.9 instead of climbing to -1.2.
The USD EUR exchange rate spent most of yesterday's European session on the decline, but towards the end of the session was edging back into positive territory, although the 'Greenback' was still trending below the day's high of 0.9072.
Euro US Dollar (EUR USD) Exchange Rate; Fed Speeches Forecast to Provoke 'Greenback' Volatility
Today's finalised German consumer price index figures for June are unlikely to show any change on the previous readings, so their impact upon EUR USD could be muted.
The US is set to release a slew of data that could motivate the US Dollar, including the NFIB Small Business Optimism index and wholesale trade sales figures for May. A number of Federal Reserve officials are set to speak as well; Mester has already spoken, but Tarullo, Bullard and Kashkari all have appearance scheduled.
Considering that Fed chair Janet Yellen has already signalled a need to wait for further measures of the UK's 'Brexit' fallout before continuing with monetary policy adjustment, it is unlikely these officials will be saying much that could overly boost the markets. Bullard tends to be on the more hawkish end of the scale, however, so the US Dollar could rally further if he offers an upbeat assessment of the US economy.
EUR, USD Conversion Rates
At the close of European trade yesterday, the Euro US Dollar (EUR USD) exchange rate was trending around 1.1041, while the US Dollar Euro (USD EUR) exchange rate was trading in the region of 0.9054.