News that the FBI has once-again cleared Hillary Clinton of criminal wrongdoing has seen markets scramble to buy US Dollars, boosting EUR GBP but collapsing EUR USD.
EUR GBP holding minor gains – Pound selloff outpaces Euro rout
EUR USD exchange rate slumps – Confident investors return to US Dollar
US Dollar storms ahead – Markets confident of Democrat victory as FBI clears Clinton
EUR GBP, EUR USD exchange rates – US election only thing on investors' minds
Investors are selling off the Pound in higher volumes than the Euro, meaning Sterling is on a steeper decline than the Euro, while the US Dollar is performing bullishly against the non-commodity assets.
Euro Slumps as ECB Members Hint at Stimulus to Combat Election Volatility
UPDATE, 16.57, 09/11/2016; More than one ECB member has today stated that the European Central Bank stands ready to provide stimulus if required, should the Eurozone suffer in the fallout from the US elections. Their comments have seen the Euro slump, with investors wary of further potential loosening.
Euro Gains Waning as US Dollar Volatility Eases
UPDATE, 12.53, 09/11/2016; Market volatility is beginning to subside, which has seen EUR GBP and EUR USD exchange rate gains disappear versus the Pound and edge towards opening levels against the US Dollar. It seems that the first comments Trump made as President-in-waiting have significantly calmed investors, who have realised they still have over two months until he actually enters the White House.
Markets Roiled as Trump Clinches Victory in White House Battle
UPDATE, 08.40, 09/11/2016; Markets are facing their worst fears today after Hillary Clinton called Donald Trump to concede defeat in the US presidential election. Trump's victory speech was much more 'presidential' than markets had anticipated, allying fears of his radicalism slightly, but the Euro is still bullish as investors seek safe-havens for their capital. EUR GBP is up around 0.8%, while EUR USD has gained by almost 1%.
Polls Open in Key US States
UPDATE, 16.02, 08/11/2016; Voting has begun in two of the most important battleground states of the US election. Should Florida and Ohio both vote in favour of Hillary Clinton, Donald Trump's chances of becoming president will have all-but vanished, assuming the 'safe' states remain that way. The media is reporting a high turnout among Latino voters, which could favour Clinton given Trump's controversial plans to build a wall between the United States and Mexico and his previous derogatory remarks directed at Mexicans.
US Dollar Weakens Ahead of Polling Day
UPDATE, 08.50, 08/11/2016; The US Dollar has weakened today, with just hours to go until American voters wake up and head to the polls. Markets were confident of a Clinton victory yesterday, but today's USD EUR and USD GBP exchange rates are softening. Traders are perhaps still haunted by the memory of the UK's referendum day, when polls and experts had predicted a comfortable victory for 'Remain', with the markets acting accordingly. Lots of fingers got burned that day, so traders will be exercising more caution today.
US Dollar Rises on Final Day of Frantic Election Campaigning
UPDATE, 15.10, 07/11/2016; The US Dollar continues to hold gains of 1% against the Euro and the Pound as the final day of campaigning begins in the US. Donald Trump has five rallies planned today, with appearances scheduled for Florida, North Carolina, Pennsylvania, New Hampshire and Michigan. Will it be enough to see him overtake Hillary Clinton, whom the BBC's poll tracker currently puts ahead by 3% at 46%?
Resurgent Appetite for US Dollar Sees EUR USD Slump, but EUR GBP Holds Minor Gains
The Euro is falling today as the markets return to the bullish US Dollar ahead of tomorrow's vital election vote. Eurozone data has been released, but markets don't really care at the moment; who takes the Oval Office is the only thing on the minds of investors.
Data has been fairly negative so far anyway, making it unlikely that EUR USD exchange rates would have found support had the election not stolen focus. German factory orders unexpectedly declined on the month by -0.6%, while Spanish industrial output slumped from 4.3% to 0.8% on the year. Investor confidence has improved above-expectations, with the Sentix index climbing from 8.5 to 13.1. Eurozone retail sales also disappointed on the year, although the previous figure was revised significantly higher.
The sell-off is affecting the Pound more than the Euro, however, allowing EUR GBP exchange rates to remain in positive territory.
GBP Slumps as US Election Hopes Overshadow Brexit Positivity
Pound exchange rates may have rallied before the weekend thanks to the strong demand for UK government bonds in the wake of US election fears, but the tide has now turned. Investors are pulling out of the British asset as the US Dollar recovers. Markets are once again confident that Hillary Clinton will triumph after tomorrow's vote.
Markets are paying little attention to the day's data, which suggested firmness in the housing market after the latest Halifax data revealed a 1.4% month-on-month advance in October after last month's 0.3% rise. Year-on-year prices rose 5.2%, edging down slightly from the previous rate of 5.8% growth.
USD Exchange Rates Storm Ahead as FBI Clear Clinton; Demand for Risk Weakens Euro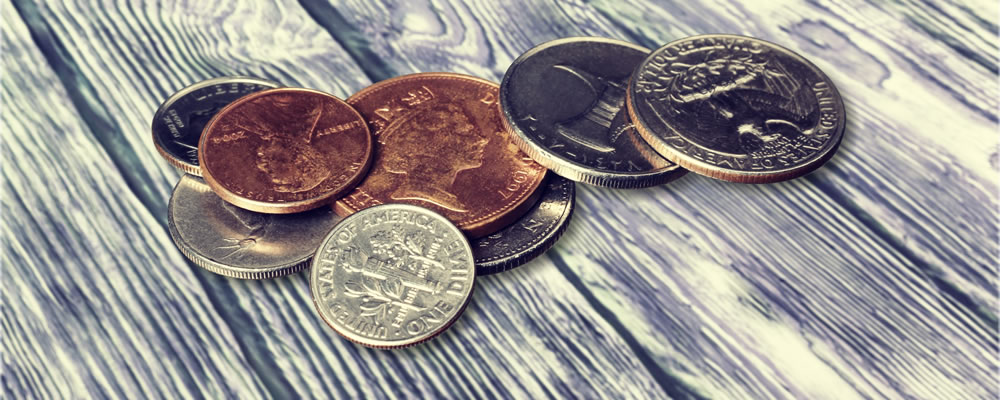 The FBI has announced that the new evidence it discovered regarding Hillary Clinton's email use during her time as Secretary of State has not changed its original position. News that Clinton is not to be charged with any criminal wrongdoing has relieved the markets.
Clinton was under investigation by the Bureau for using a private server, rather than a secure government-approved one, for her email communications when she was Secretary of State. The investigation had been closed, but was reopened just eleven days before voting day after 'new evidence' was discovered. The FBI faced a barrage of criticism for its timing from both sides of the debate.
The letter, released on Sunday, explained that;
'The FBI investigative team has been working around the clock to process and review a large volume of emails from a device obtained in connection with an unrelated criminal investigation.

During that process, we reviewed all of the communications that were to or from Hillary Clinton while she was secretary of state.

Based on our review, we have not changed our conclusions that we express in July.'
Market confidence that this will have secured Clinton's victory tomorrow has seen the USD EUR exchange rate climb 0.9%, while the USD GBP is up 1%.
EUR USD, EUR GBP Exchange Rate Forecast; US Election to Dominate Forex Market Movement
Traders are going to remain heavily blinkered today, with little outside of the US election likely to have any impact upon EUR USD and EUR GBP exchange rates whatsoever.
The polls will close at midnight UK time on Wednesday 9th, with markets getting an early indication of the result soon after that thanks to the release of the exit polls. However, it won't be until 4am GMT at the earliest that it will be possible to call the election one way or the other, meaning tomorrow's London session is likely to be just as tense as today's.
Interbank EUR GBP, EUR USD Exchange Rates
At the time of writing the Euro Pound (EUR GBP) exchange rate was trending around 0.89, while the Pound Euro (GBP EUR) exchange rate was trading in the region of 1.11.
The Euro US Dollar (EUR USD) exchange rate was trending around 1.10, while the US Dollar Euro (USD EUR) exchange rate was trading in the region of 0.90.
The Pound US Dollar (GBP USD) exchange rate was trending around 1.23, while the US Dollar Pound (USD GBP) exchange rate was trading in the region of 0.80.