EUR NZD exchange rates are currently seesawing in the wake of the US election results, with headwinds for both currencies keeping the pairing on an unsteady footing.
EUR NZD exchange rates undulate – Euro bounces back from opening levels
Stimulus talk haunts Euro advance – ECB could deploy stimulus measures
New Zealand Dollar weakened by rate cut – RBNZ continue with policy easing
EUR NZD exchange rate forecast – ECB speeches could reinforce stimulus bets
Stimulus fears are complicating Euro New Zealand Dollar advances, but an interest rate cut from the Reserve Bank of New Zealand (RBNZ) is preventing the 'Kiwi' from capitalising on the common currency's uncertainty.
EUR NZD Exchange Rate Remains Strong; RBNZ Signals Further Rate Cuts on Trump Volatility
UPDATE, 09.02, 11/11/2016; The recent Reserve Bank of New Zealand interest rate cut is still weighing on the minds of investors today, keeping the EUR NZD exchange rate on the advance. RBNZ Governor Graeme Wheeler commented that volatility and heightened political uncertainty following Trump's election victory could necessitate further interest rate cuts.
EUR NZD Exchange Rates; Gains on US Election Limited by Talks of ECB Stimulus Response
The Euro New Zealand Dollar exchange rate is holding minor gains this morning, although the common currency has been unable to capitalise on the bearish circumstances surrounding the 'Kiwi'. While EUR NZD initially surged as it became apparent Donald Trump had won the US election, investors began selling the Euro after members of the European Central Bank (ECB) commented that further stimulus may be required in response to the latest developments.
Ewald Nowotny told reporters offstage at a conference yesterday that;
'We are definitely prepared to intervene in an emergency. What that will really look like, we must wait and see.'
The prospect of additional stimulus has dampened market appetite for the Euro; just a couple of weeks ago EUR NZD exchange rates were being supported by speculation of a taper to the quantitative easing programme.
It now looks as though more stimulus could be incoming, curbing the advance of the Euro against the New Zealand Dollar.
Investors are less frantic today than they have been, which has seen the yields on Eurozone bonds increasing again. Lower demand is dragging prices down on ten-year bonds, with the sell-off weakening the Euro as investors withdraw to other assets.
NZD EUR Exchange Rates Waver below Opening after RBNZ Deliver Interest Rate Cut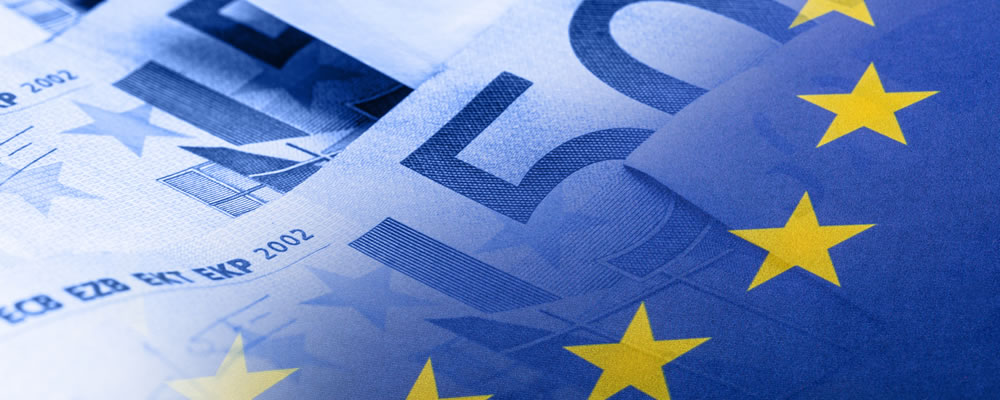 As had been forecast, the Reserve Bank of New Zealand (RBNZ) cut interest rates from 2.00% to a fresh low of 1.75% yesterday. This caused even more volatility in EUR NZD exchange rates, putting the Euro New Zealand pairing back on a brief uptrend after the initial spike from 1.48 to 1.55, seen as the US election results became clear, had weakened.
However, providing some support to lessen 'Kiwi' losses is a statement from Goldman Sachs that the RBNZ has deployed enough stimulus, which came even before the latest interest rate cut. Analyst for Goldman Sachs Rohan Khanna explained of Australia and New Zealand that;
'The evolving macro picture gives confidence to our economists that further action is unwarranted in the near term.'
Commenting on New Zealand specifically, Khanna noted;
'GDP growth is running some 100bp above its potential rate, inflation expectations have stabilised, inflation in 3Q16 surprised to the upside and dairy prices have rallied substantially from the mid-2016 lows.'
As a result the New Zealand Dollar Euro exchange rate has been able to erase most of its losses, helped higher by the cool market demand for the single currency.
EUR NZD Exchange Rates Forecast; ECB Speeches could Further Inflate Stimulus Fears
Two more ECB officials are due to speak today, which could be bearish for the Euro. If Yves Mersch or Vitor Constancio talk of the need for additional stimulus in response to Trump's election victory, investors are likely to continue their Euro sell off, weakening EUR NZD exchange rates.
Market fears of what Trump might do as President seem to have subsided remarkably, with correctional trading seeing many of yesterday's battered assets on bullish form. The New Zealand Dollar is still weighed down by the RBNZ decision, although it could edge into positive territory if the bearishness surrounding the Euro continues.
Given the surprisingly calm state of the markets considering yesterday's events, investors might actually pay attention to the day's New Zealand data. The performance of manufacturing index is currently showing strong sector growth with a score of 57.7; a weakening could add to the general disinterest around the New Zealand Dollar today. Considering the 'Kiwi' is still bruised by a rate cut designed to spur inflation, a positive figure from today's food prices data could support NZD. Food prices account for around a fifth of consumer price index growth, so a rise here would boost market hopes that inflationary pressures were building.
Interbank EUR NZD Exchange Rates
At the time of writing the Euro New Zealand Dollar (EUR NZD) exchange rate was trending in the region of 1.50, while the New Zealand Dollar Euro (NZD EUR) exchange rate was trading around 0.66.