While positive data is boosting EUR GBP exchange rates, EUR USD is unable to find any traction and is stuck in negative territory.
EUR GBP exchange rates bullish – 1% gains on Pound weakness
Pound tumbles on 'Hard Brexit' likelihood – Immigration control remains government's aim
US Dollar advances on positive policy outlook – High Fed hike bets keep USD firm
EUR GBP, EUR USD exchange rate forecast – Thin data leaves Euro vulnerable to long-term outlook
The Pound has tumbled today after a weekend interview with Prime Minister Theresa May revealed she still intends to target immigration in the Brexit negotiations and is not intending to keep 'bits' of EU membership. The US Dollar, meanwhile, is supported by strong bets on Federal Reserve monetary tightening in 2017.
EUR GBP Back on the Rise Ahead of UK Trade Figures
Update, 09.25, 11/01/2017; The Euro has managed to rise against the Pound this morning, after the close of yesterday saw the common currency cede its dominance. UK trade figures and production stats are imminent; negative results here could further extend EUR GBP gains.
EUR GBP Stuck Around Opening after Jeremy Corbyn Speech
Update; Jeremy Corbyn has said that retaining single market access is 'crucial'. Although he appears to be neutral on the issue of freedom of movement, the fact that the Labour leader would prefer to protect the UK's membership of the single market rather than clamp down on immigration is providing some Pound support.
EUR GBP Falls ahead of Labour Brexit Speech
Update; Labour leader Jeremy Corbyn is set to outline his party's vision for Brexit during his first major speech of the year today. Corbyn is expected to align himself with the Tory view that immigration needs to be curbed somewhat, while pressing for single market access.
The potential for a unified Labour to unite with Tory backbenchers to block Article 50 being triggered unless the government agrees to protect single market access may be cheering traders today, as the EUR GBP exchange rate has now fallen into negative territory.
Theresa May Asserts 'Hard Brexit' Not Inevitable, but EUR GBP Gains Accelerate
Update; Theresa May has tried to defuse some of the investor panic following her comments yesterday in her first interview of the year. When asked whether investors had misinterpreted what she said, or whether she had misremembered what she said, the Prime Minister responded that people were mistaken when they assumed a 'Hard Brexit' was inevitable. The Prime Minister said;
'I'm tempted to say the people who are getting it wrong are those who print things saying I'm talking about a hard Brexit, [that] it's absolutely inevitable it's a hard Brexit. I don't accept the terms hard or soft Brexit.'
This has not cheered the Pound, however, with EUR GBP exchange rate gains actually extending from around 1% to around 1.2%.
Strong Eurozone Data Accelerates EUR GBP Gains; EUR USD Remains on the Decline
The day's Eurozone data has been largely positive. Although month-on-month German industrial production unexpectedly slowed to 0.4%, instead of rising from an upwardly-revised 0.5% to 0.6%, the rest of the docket impressed.
Year-on-year production grew 2.2% instead of 1.9%, while a 3.9% leap in exports – against forecasts of a hold at October's 0.5% – pushed the trade balance up to €22.6 billion and the current account to €24.6 billion.
While Eurozone unemployment held steady at 9.8%, the Sentix investor confidence index significantly outperformed expectations, rising from 10 to 18.2 instead of to 12.8 as forecast.
This helped heighten the already impressive EUR GBP exchange rate gains, although the Euro US Dollar exchange rate continued to remain below opening levels.
EUR GBP Soars 1% Higher; Pound Collapses as Theresa May Reinforces 'Hard Brexit' Fears
Fears over the likelihood the UK won't remain a member of the single market after Brexit have strengthened today. Theresa May has once-again signalled that she intends to aim for something more like a 'Hard Brexit' than a 'soft' one, causing panicked investors to flee the Pound. Speaking to Sophy Ridge on Sky over the weekend – the first time the BBC hasn't hosted the Prime Minister's first interview of the year as is traditional – Theresa May explained;
'Often people talk in terms as if somehow we are leaving the EU but we still want to kind of keep bits of membership of the EU. We are leaving. We are coming out. We are not going to be a member of the EU any longer. We will be able to have control of our borders, control of our laws.'
However, a Downing Street spokeswoman has today tried to calm the situation, stating;
'She hasn't ruled anything in or out – she's said she wants the best possible deal for trading with and operating within the single market.'
Investors aren't buying her claim, however – just like they aren't buying the Pound. The drop has seen EUR GBP exchange rates able to recover from the three-month lows hit at the beginning of December, climbing about halfway back towards its October high of 0.90.
Meanwhile, the GBP USD exchange rate has now erased all of the gains made since the 'flash crash' in October, returning to a post-referendum low of 1.21.
US Dollar Remains Dominant on Strong Federal Reserve 2017 Monetary Policy Outlook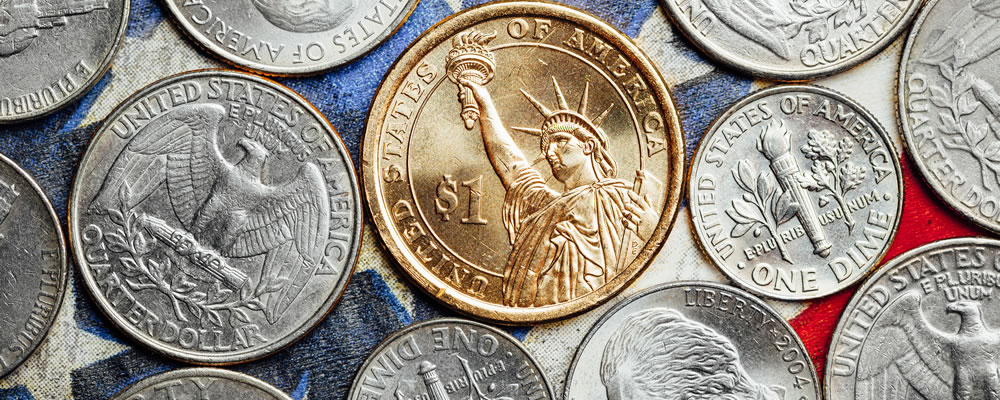 Despite the Euro support from the morning's strong data releases, USD EUR remains on the advance, thanks to the positive monetary policy outlook for this year. Strong German data may have improved Germany's outlook, in turn raising hopes for stronger Eurozone inflation and economic growth, but US monetary policy is still a threat to the prosperity of the currency bloc.
Bets on a Federal Reserve rate hike in June continue to hold around the 68% mark, while there is a 33% chance that rates will be 0.5% higher than currently and a 25% chance they will be 0.75% higher by the end of the year..
EUR GBP, EUR USD Exchange Rate Forecasts; Euro Will Have to Wait Until Thursday for Domestic Drivers
EUR GBP and EUR USD exchange rates could be left vulnerable to outside influences over the coming days, with a lack of scheduled domestic data leaving the common currency rudderless. Without more pressing developments to focus on, traders may revert to the more long-term outlook that has been influencing trade since the beginning of the year.
Considering there are many potential headwinds on the horizon, the Euro could be set to weaken until Thursday, when German public finances, Eurozone industrial production figures and the latest European Central Bank (ECB) policy meeting minutes are released.
EUR GBP could still benefit from Brexit fears, however, as the calendar is devoid of meaningful UK data until Thursday, where mixed forecasts for trade and production data could keep the Pound on the decline. Expectations of an improved NIESR GDP estimate for December, however, may slow the pace of Euro gains.
US data is also in short supply, but speeches by Federal Reserve officials Eric Rosengren and Dennis Lockhart could improve hike bets even further.
Interbank EUR GBP, EUR USD Exchange Rates
At the time of writing, EUR GBP exchange rates were trending in the region of 0.86 – up around 1% – while GBP EUR exchange rates traded at 1.15.
EUR USD exchange rates traded in the region of 1.05, while USD EUR exchange rates trended around 0.95.