Weak retail and CPI data surrounding the positive tier-one Eurozone releases today has kept the EUR GBP and EUR USD exchange rates weak.
EUR GBP, EUR USD weak after data – Member state sales and CPI cloud Eurozone picture
Pound mixed as markets speculate on Carney – Markets believe Governor will quit, but sources suggest full term
US Dollar exchange rates strong – FBI reopens investigation into Clinton emails
EUR GBP, EUR USD forecast – Chaotic day tomorrow for US Dollar exchange rates
The Pound is mixed as markets fret over the potential for Bank of England (BoE) Governor Mark Carney to resign, while the reawakened email scandal dogging Hillary Clinton has failed to particularly weigh on the US Dollar.
Investors React Nervously to Signs UK Inflation could Surge; GBP Tumbles
UPDATE, 12.40, 01/11/2016; The Euro has been able to make bullish gains versus the Pound after the latest UK manufacturing PMI. Most businesses surveyed reported the weaker Sterling exchange rates as being problematic and pushing cost pressures higher. According to Capital Economics, the rising input prices point towards inflation in the UK hitting nearly 5% during 2017. Further weakening appetite for the Pound, thus allowing the Euro to extend its advance even more, is a new forecast from Bank of America Merrill Lynch, which predicts GBP USD could tumble to $1.15 during Q1 in 2017, while EUR GBP will rise closer to parity, hitting 0.94.
Euro at Opening Levels Against Pound as Carney Extends Contract Until 2019
08.47, 01/11/2016; Mark Carney has agreed to stay on as Bank of England Governor until June 2019, when the UK's Brexit negotiations are expected to have finished. While markets are relieved the Governor isn't departing in the near-term, as had been feared, investors are also disappointed that Carney will not be staying on for the full eight years available.
Pound Spikes; Carney Leaves Downing Street Without Comment
16.56, 31/10/2016; Mark Carney has finished his meeting with Theresa May, although neither side has offered any clues as to the content of the discussions. The GBP EUR exchange rate has spiked, although this is likely to do with the fact that investors are rushing to make trades ahead of the end of month 'fix'; the moment the day's exchange rate is recorded as a reference point for activities tomorrow/next month. Trading just before this point pushes up the value of a currency by making it seem like there is a stronger demand than there is, which can be beneficial as many financial markets use the fix as a base point.
EUR GBP Remains Weak as Mark Carney Attends Meeting with Theresa May
14.10, 31/10/2016; The Euro is still unable to make gains on the Pound today, despite GBP remaining weak across the board. Bank of England Governor Mark Carney has arrived for a scheduled meeting with the Prime Minister at Downing Street. Given that Theresa May's spokeswoman said earlier today that the Governor has her full backing, speculation has now turned to whether or not Carney will announce that he intends to stay on until 2021. The Pound is holding gains against the Euro as traders await more concrete news.
Euro Weakness Continues; Italian Inflation Data Takes Shine off Eurozone Figures
Eurozone gross domestic product and consumer price index figures have come in on forecast, but this has failed to boost EUR GBP or EUR USD exchange rates. Third-quarter economic expansion continued at 0.3% on the quarter and 1.6% on the year; the same rate as seen in Q2. October's year-on-year inflation data also printed on forecast, with non-core growth accelerating from 0.4% to 0.5%, while core prices have increased 0.8% again.
Italian inflation data has prevented Euro exchange rates from recovering into positive territory, however. Year-on-year consumer prices saw unexpected deflation of -0.1% against predictions of 0.1% growth. Overall price growth stalled, rather than recovering from -0.2% to 0.2%. Data released earlier in the morning was also disappointing, as it showed a -1.4% month-on-month decline in German retail sales, while the latest Greek sales data has shown a -2.6% decline in sales in August after July's 9.5% surge.
Pound Exchange Rates Hanging on as Markets Speculate over Mark Carney's BoE Future
The Pound is managing to hold on to small gains versus the Euro today amid market speculation regarding Bank of England Governor Mark Carney. Following recent criticism of the Governor, in particular by Prime Minister Theresa May, commentators have postulated that Carney may announce his resignation on Thursday, when the Bank of England reveals its latest monetary policy decisions and publishes the next iteration of its Inflation Report.
Carney first provoked the ire of Brexiters during the referendum, when he gave a speech suggesting that a vote to leave the EU could trigger a recession. Speaking today, MEP Dan Hannan explained;
'If you're going to engage in straight-forward political argument, and have views that eerily echo the chancellor who appointed you, you can't then argue if you get criticised.'
Others, however, have leapt to Carney's defence, with Centre for Economics and Business Research Economist Vicky Pryce stating;
'Mark Carney was absolutely right to be prepared to do something about Brexit. The economy wouldn't be growing anything like as fast as it is if it wasn't for his very immediate intervention in the markets.'
The Governor signed a contract with the Bank of England for five years, which would see his term ending in 2018, although there is an option to extend his tenure until 2021. Despite the speculation, the FT reported this morning that Carney intends to stay for the full eight years. According to Kit Juckes of Societe Generale;
'The FT reports that BoE Governor Mark Carney has told friends he is planning to stay on for his full term. That's stopped the rot for Sterling, for now.'
US Dollar Holds Gains despite Damage to Clinton Campaign as FBI Reopens Email Investigation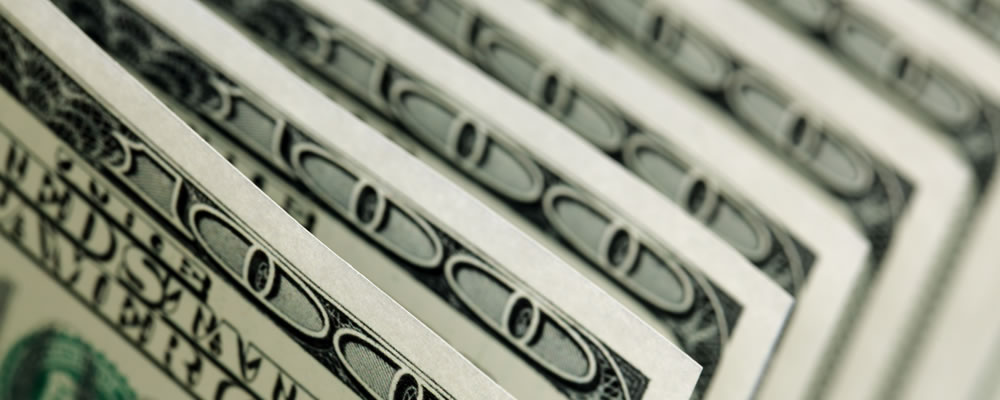 Hillary Clinton's chances of making it to the White House have taken a serious hit following the revelation that the FBI had reopened its investigation into her use of a private email server while she was Secretary of State. Clinton had been cleared of any criminal misdoings, although the FBI strongly criticised her 'carelessness', after it was revealed she had not used an approved email server that complied with the governments security requirements. The issue of her risking national security has dogged Clinton throughout her presidential campaign. However, she had recently been able to extend a significant lead over Donald Trump after a tape emerged of the Republican candidate claiming he could make advances on women because he was famous. It lead to numerous women coming forward to accuse the candidate of sexual harassment.
Writing in an internal message to FBI employees, bureau Director James Comey explained that;
'We don't ordinarily tell Congress about ongoing investigations, but here I feel an obligation to do so given that I testified repeatedly in recent months that our investigation was completed.'
Speaking in response to the news that the investigation had been reopened, Donald Trump told supporters at a rally that;
'Corruption is corrosive to the soul of a Democracy, and it must be stopped. We have one ultimate check on Hillary's corruption, and that is the power of voting. The only way to beat the corruption is to show up and vote by the tens of millions, including millions of people voting for the first time in their entire lives.'
Clinton's lead in the polls has virtually collapsed, unsettling investors who fear that she may not have enough time to repair her reputation and advantage, with the polls opening in eight days.
EUR GBP, EUR USD Exchange Rate Forecast; Key Data Interspersed by Volatile Movement on Speculation
Eurozone data is thin on the ground until Wednesday, where the Euro is sure to see strong movement in response to the latest German unemployment change and unemployment rate data. The question of how the latest inflation data could affect the European Central Bank's (ECB) next policy decision is likely to keep EUR exchange rates moving in the meantime.
The UK's Markit manufacturing PMI for October is due for release tomorrow, but investors may not pay it much attention, given how little impact the latest purchasing managers' indices have been having upon Pound Sterling. More likely is that speculation over Mark Carney's future at the BoE will continue to dictate market appetite for GBP ahead of Thursday's 'Super Thursday' of releases.
There is plenty on the calendar that could unsettle the US Dollar tomorrow. On a domestic front, the ISM manufacturing index could give USD exchange rates a boost if it rises as forecast. However, a Bank of Japan (BOJ) interest rate decision could see the Yen become the safe-haven currency of choice, sapping US demand. Conversely, a Reserve Bank of Australia (RBA) interest rate decision, Chinese manufacturing PMIs, Canadian GDP and New Zealand dairy price data and unemployment figures could cause strong risk appetite, dampening demand for the US Dollar.
Interbank EUR, GBP, USD Exchange Rates
The Euro Pound (EUR GBP) exchange rate is currently trading around 0.90, while the Pound Euro (GBP EUR) exchange rate is trending in the region of 1.11.
The Euro US Dollar (EUR USD) exchange rate is currently trading around 1.09, while the US Dollar Euro (USD EUR) exchange rate is currently trending in the region of 0.91.
The Pound US Dollar (GBP USD) exchange rate is currently trading around 1.21, while the US Dollar Pound (USD GBP) exchange rate is currently trending in the region of 0.82.