Strong UK data is keeping EUR GBP exchange rates declining today, while EUR USD is also slumping thanks to fears over what 2017 may bring.
EUR GBP exchange rates slide – UK manufacturing accelerates in December
Euro US Dollar exchange rate slumps – 2017 holds many headwinds for the Eurozone
US Dollar largely buoyant on Fed outlook – Trump inauguration approaches
EUR GBP exchange rates forecast to fall – German CPI could boost EUR GBP, EUR USD may find resistance from US ISM
Meanwhile, although the Pound is strong versus the Euro, GBP USD exchange rates are stuck around opening, as the 'Greenback' continues to benefit from an optimistic outlook on US monetary policy in 2017.
Euro Bullish Versus US Dollar, Makes Strong Gains Versus Pound after CPI Data
Update, 15.40, 2017; It took a while, but investors finally seem to be responding positively to the latest Eurozone inflation data. Core price growth was up to 0.9%, against forecasts of no change to the November's 0.8% rate, while non-core prices increased 1.1%. EUR GBP exchange rates are now up by around 0.4%, while EUR USD exchange rates are trending 0.6% higher.
EUR GBP Holding Opening Levels after Positive Eurozone and UK PMIs
Update; The latest slew of Markit PMIs has heralded positive news for both the Eurozone and the UK, leaving EUR GBP exchange rates flat. Although Italy's services and composite PMIs for December weakened further-than-expected, the finalised French and German versions were all revised unexpectedly higher.
Meanwhile, the UK construction index repeated the performance of yesterday's manufacturing index, showing a strong rise to 54.2. This has held the Euro Pound exchange rate in place, although the Euro US Dollar exchange rate is gaining.
EUR GBP Holds Losses despite Resignation of Leading UK-EU Ambassador
Update; Investors in the Pound are reacting bearishly to the news that Sir Ivan Rogers, one of the UK's leading EU ambassadors, has stepped down from his role, just a few months before the Brexit negotiations are set to start. Rogers had angered many Brexit-supporters after it emerged he had told senior government officials that it could take ten years to secure a trade deal with the European Union.
Euro Slumps despite Strong Fall in German Unemployment
Germany's labour market may be looking particularly healthy at present, but that hasn't prevented a strong decline in the Euro today. The seasonally-adjusted unemployment rate remains at a record-low of 6%, while the number of jobless fell to 1.76 million after shrinking by -12,000 rather than the -5,000 forecast by experts.
The common currency has registered bearish losses so far, however, with EUR GBP exchange rates and EUR USD exchange rates both down around half a per cent. The beginning of the year is a good time to look further afield and assess the year to come; this is no different for investors. Unfortunately for the Eurozone, there are many large headwinds on the horizon.
As well as the beginning of the Brexit process, 2017 is likely to see policy divergence between the European Central Bank (ECB) and the Federal Reserve widen as the latter continues its normalisation cycle, growth and inflation could remain sluggish and multiple elections throughout the currency bloc could see populism, anti-refugee and anti-Euro sentiment threaten the stability of the entire European Union.
EUR GBP Exchange Rates Fall; Pound Bullish as December Manufacturing PMI Hits 30-Month High
The EUR GBP exchange rate has been further weakened by the fact the Pound has found bullish support from the latest Markit manufacturing PMI for December. The index was predicted to remain steady at 53.6 on the month, but instead jumped 2.5 points to a two-and-a-half year high of 56.1.
Rob Dobson, Markit Senior Economist, commented that;
'The UK manufacturing sector starts 2017 on a strong footing. The headline PMI hit a two-and-a-half year high in December, with rates of expansion in output and new orders among the fastest seen during the survey's 25-year history.'
While the data shows that the manufacturing sector is starting the year on a strong footing, Pantheon Macroeconomics Chief UK Economist Samuel Tombs has warned that this solid performance looks set to peter out. Noting that the PMIs suggest steady growth, while the official data 'oscillated around a flat trend', Tombs explained;
'We continue to think that domestic demand for manufactured goods will crumble as consumers experience a renewed squeeze on their real incomes, driven mainly by higher import prices. At the same time, the boost to growth from Sterling's depreciation will remain relatively modest, because exporters have raised Sterling prices sharply and because uncertainty about the UK's future trade relationships will deter exporters from investing.'
Investors are yet to heed his warning, however, keeping EUR GBP exchange rates firmly on the decline as the Pound strengthens.
EUR USD Exchange Rates Tumble as Investors Eye Upcoming US Presidential Inauguration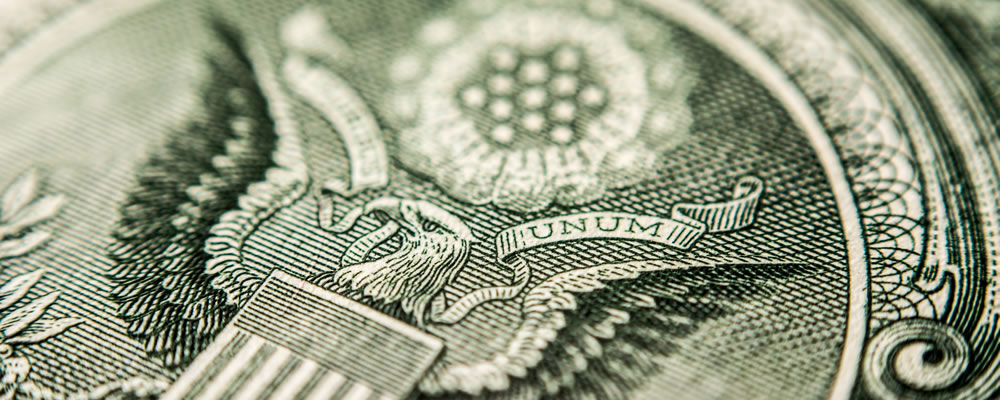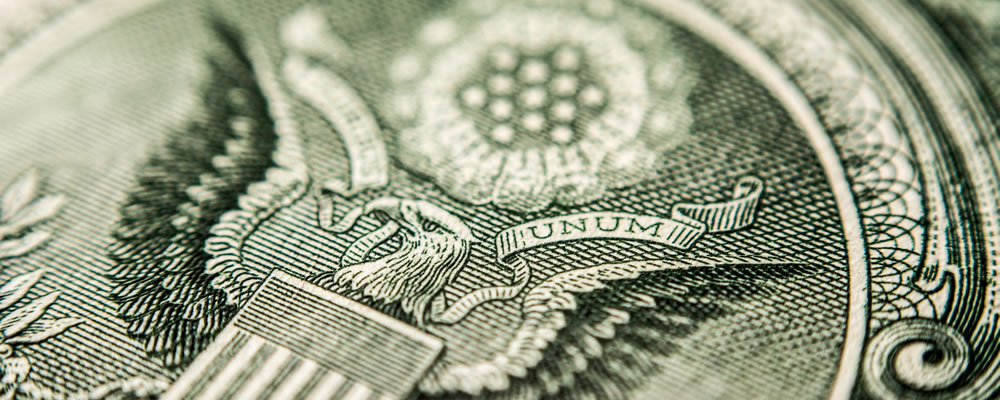 The combination of promised stimulus spending measures from incoming President Donald Trump and the potential this has to accelerate the Federal Reserve's monetary tightening cycle is keeping traders in a good mood today.
If Trump does indeed commit to the spending plans he has announced, experts predict inflation in the US will see a strong rise, potentially lifting the already-upward trajectory of US monetary policy, keeping the outlook for EUR USD exchange rates bearish. With Trump's inauguration in a matter of weeks, the potential for the US economy to receive a strong near-term boost is keeping investors positive on the US Dollar.
Euro Pound, US Dollar Exchange Rate Forecast; German CPI to Reverse Euro Losses?
Although the markets didn't respond to the positive Germany unemployment data, it could be that the presence of inflation data on the calendar this afternoon is staying the hands of traders. A forecast acceleration in price growth from 0.1% to 0.6% month-on-month and 0.8% to 1.4% year-on-year may be enough to see EUR GBP exchange rates and EUR USD exchange rates recovering some of the day's losses.
However, the US Dollar is likely to be more resistant to depreciation than the Pound, as the States is set to release the high-impact ISM manufacturing index for December mid-afternoon, while the UK calendar remains empty for the rest of the session. The ISM is expected to edge higher to 53.7 from 53.2.
Interbank EUR GBP, EUR USD Exchange Rates
At the time of writing, interbank EUR GBP exchange rates were trending in the region of 0.84, while GBP EUR exchange rates were trading around 1.18.
EUR USD exchange rates were trending around 1.04, while USD EUR exchange rates were trading in the region of 0.96.