Euro losses reduced against GBP on Tuesday – French PMIs better expectations
Pound retains overall strength after Monday's rally – Pessimistic CBI stats still to come
Further Eurozone PMI flashes out shortly – Forecasts negative for overall Eurozone results
Euro Pound movement has technically improved since trading closed yesterday, though the single currency still remains down against the Pound by -0.2%, at 0.86.
The day's Eurozone PMI flashes for August have already started coming in, with France posting better-than-expected composite and services results, though this has been offset by Germany's composite, services and manufacturing flashes falling in line with forecasts.
The Pound has kept many of its previous gains against peers, thanks to a continuously high level of investor optimism in the wake of last Friday's political developments.
Looking ahead, the Eurozone composite, manufacturing and services PMIs are due shortly, along with the later UK CBI industrial trends for orders, both covering August. All available outcomes have been forecast pessimistically.
(Last updated August 23rd, 2016)
Pound Euro trading benefitted from strong demand, thanks to high support for the Pound from investors considering the post-Referendum situation.
Eurozone Economic News: Euro Weakened against GBP by Implications of Ventontene Summit
Euro exchange rates fared poorly on Monday, against both the Pound and other rivals.
A slip to 0.86 against Sterling (EUR GBP) was recorded in the rate, equivalent to a -0.4% drop. In most other pairings, the Euro trended flatly, with the biggest rise being by 0.6% against the South African Rand (EUR ZAR).
With the biggest economic news yesterday being Portugal's current account shift from -928m to -209m, investors instead turned their attention to the small Italian island of Ventontene in the Mediterranean, where a summit took place between German Chancellor Angela Merkel, French President Francois Hollande and Italian Prime Minister, Matteo Renzi.
With the Eurozone and the EU facing considerable pressure from the migrant crisis, low interest and inflation rates and increasingly nationalistic movements in politics, the summit has been widely seen as an effort to devise a way to unify the sometimes disparate nations of Europe under the same common goal.
Speaking ahead of the event, Renzi said;
'We are working to solve the problems. And that means we want a post-Brexit Europe, that has been hit in the heart by terrorism, to relaunch an ideal based on unity and peace, freedom and dreams, dialogue and identity'.
The intentions have been admirable, though the fact that such a meeting has been called in the first place implies that the EU and Eurozone may well have fallen on hard times, which has devalued the Euro considerably.
Pound Sterling (GBP) Soars after Downing Street Denies April 2017 as Article 50 Trigger Date
The Pound had an enviable start to trading on Monday, managing to sustain a rally over the course of the day due to high levels of investor optimism following on from the late developments of Friday.
When rumoured news came from unnamed Government sources that the trigger date for Article 50 would be April 2017 at the latest, the Pound crumbled due to the uncertainty associated with such a development.
Downing Street sources denied the news shortly afterwards, which failed to cause a significant Sterling recovery before trading closed but was given more credence when trading resumed again on Monday.
Among the Pound's gains yesterday were advances of 0.5% against the Euro (GBP EUR) and the US Dollar (GBP USD), coming in at rates of 1.16 and 1.31 respectively.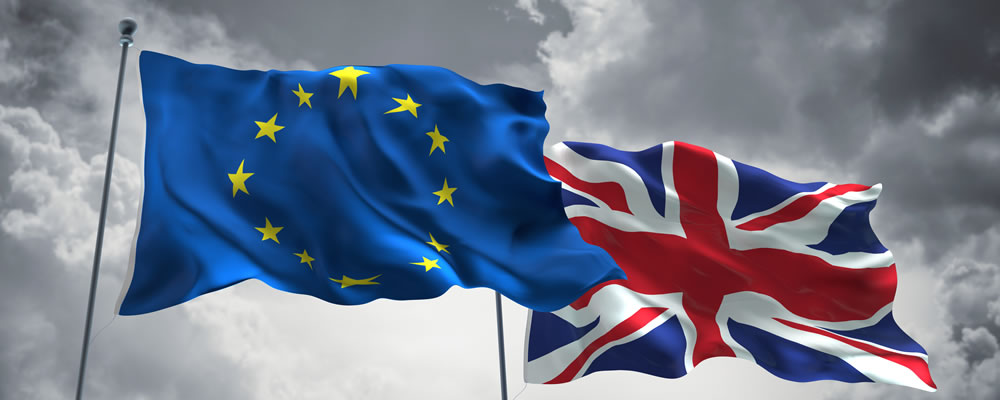 Daily EUR GBP Forecast: Range of Eurozone Flash PMIs and UK CBI Results Incoming
The Euro Pound exchange rate may hold opening levels today, given the predictions that have been made for both Eurozone and UK domestic data.
In the Eurozone's case, August's composite, manufacturing and services PMI flashes are due shortly, all of which have been predicted to drop on previous printings.
For the UK, similar misery is in store, with the morning's Confederation of British Industry (CBI) industrial trends for orders result being forecast to fall in August from -4 to -6.
Recent EUR GBP Exchange Rates
At the time of writing, the Euro Pound (EUR GBP) exchange rate was trending in the region of 0.8616 and the Pound Euro (GBP EUR) exchange rate was trending in the region of 1.1606.