Euro mixed last week due to Greek concerns – Worries over delay to debt relief
UK domestic data limited and poor in value – GDP dropped off on the year
Previous week saw Sterling jump against EUR – Gains came from polling news
Eurozone-wide and German printings out this week – UK house prices and PMIs also due
The Euro charted a less certain course to the Pound last week, with continually unstable situations in both Greece and France resulting in investor interest waning.
The Pound was the clear winner in its exchange rate movement against the Euro previously, thanks to supportive EU Referendum poll results.
Eurozone Economic News: Unrest in Greece and France Rocked Euro's Prior Appeal
Last week's movement for EUR/GBP was negative overall, with initial gains against the flagging Pound quickly being eclipsed by losses brought on by Sterling's ascent and generalised uncertainty across the single currency bloc.
On one side was the Eurogroup meeting designed to tackle the Greek debt crisis; while the next chunk of bailout funding was granted to Greece, the fact that debt relief was not definitively decided on limited the positive impact of such an outcome.
Elsewhere, France's turbulent political situation did nothing to ease investor concerns, with strikes among energy sector workers resulting in fuel shortages and reduced output from many of the nation's power stations. The strikes were part of protests over the government trying to implement more restrictive conditions for workers throughout the nation.
Pound Sterling Bounced against Euro on EU Referendum Polling Predictions
The Pound was able to secure sizable leads against the Euro and a number of other peers over the course of the previous week, with the source of this positivity being 'Brexit' polls that put the bulk of voter support on the 'Remain' side.
Although more balanced demographic forecasts came out later on in the week, the Pound was still able to appreciate heavily against the Euro owing to its positive news.
Actual UK domestic data was not particularly supportive, with Thursday's Q1 GDP falling on the year and business investment over the same period being shown to have contracted.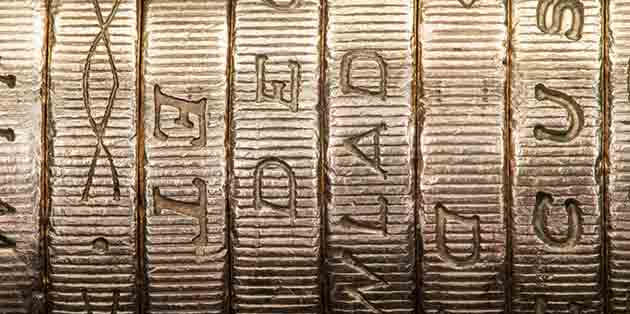 Future EUR, GBP Forecast: Eurozone Confidence Scores and German Inflation Data Out Tomorrow
Tomorrow will be the exclusive domain of the Eurozone in terms of domestic data, given that the UK will be 'taking a day off' due to a bank holiday.
The big Eurozone announcements to watch out for will be the morning's May confidence stats for the Eurozone, as well as the afternoon's inflation rate stats from Germany for the same month. Forecasts have been broadly positive for both areas.
The first UK data due will come on Wednesday, when the high-impact manufacturing PMI for May will be announced; this has been predicted to rise but remain below 50 points.