EUR GBP holds opening levels – German factory orders weighing on Euro
GBP still weak after BoE decision – 'Super Thursday' yielded strong policy changes
Analysts predict Pound weakness – Could GBP weaken further?
EUR GBP forecast – Lack of data leaves US developments to move exchange rates
EUR GBP is gradually weakening from the three-and-a-half week high experienced yesterday thanks to Bank of England (BoE) stimulus decisions.
Pound Begins to Firm as Carney Reassures Markets that UK Won't Repeat Financial Crisis
Investors have been calmed by Bank of England Governor Mark Carney's latest comments regarding the strength of the UK's financial sector. Speaking on LBC radio, Carney commented that, 'people should not worry about the supply of credit, this isn't after the global financial crisis, this isn't during the Euro crisis – this is a modern financial sector that is working.'
Euro Exchange Rates Soften after Poor Germany Factory Performance
The latest factory order figures from Germany have disappointed investors, showing a poor performance from the industry in June. Seasonally-adjusted factory orders declined -0.4% on the month after May's growth was revised to just 0.1%. An acceleration to 0.5% had been forecast. Annualised factory orders, non-seasonally adjusted, saw a slump from -0.2% to -3.1%, declining over twice the forecast -1.5%.
Speaking of the factory orders data, Ralph Solveen, an Economist at Commerzbank, stated;
'Today's figures don't change the general picture of a stagnant German manufacturing sector. All this suggests that gross domestic product in Germany hardly grew after the strong beginning of the year. Also for the third quarter moderate growth is on the horizon, which however isn't attributable to the Brexit vote, but rather to the general weakness of the global economy.'
In other disappointing Eurozone data, the French current account balance slipped further into deficit, widening from -0.3 billion to -0.6 billion.
Pound Struggling to Escape from Opening Levels after Bank of England Stimulus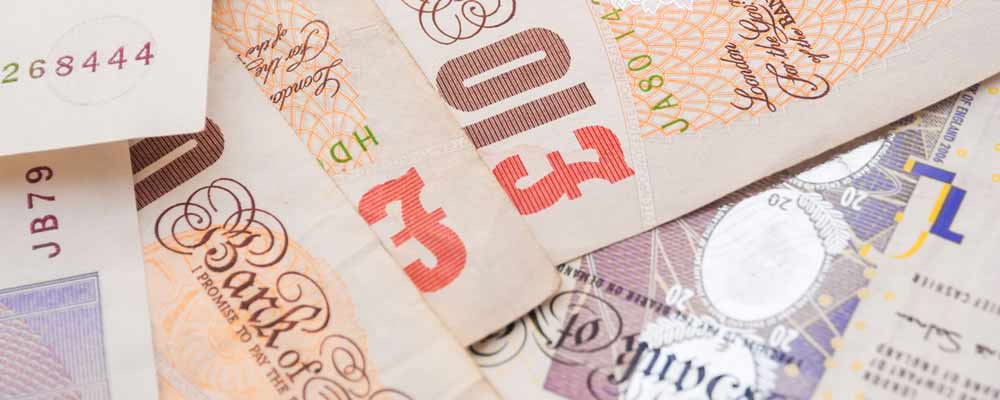 The Pound is still struggling to escape away from the three-and-a-half week low reached yesterday after the Bank of England's stronger-than-expected package of monetary stimulus. As well as delivering the anticipated quarter-point rate cut, the Monetary Policy Committee (MPC) also strongly voted in favour of £10 billion in corporate bond purchases and more marginally in favour of increasing the stock of purchased assets by £60 billion.
Investors were holding record short positions ahead of the decision, suggesting markets anticipated the fall. However, the fact that the Pound is yet to rebound suggests that investors are hesitant to close their positions just yet, maybe because they are expecting further weakening from Sterling. UBS Head of UK Rates Strategy John Wraith believes the Pound is likely to continue on the downtrend over the coming months;
'The trends of weaker Sterling and outperforming gilts have reasserted themselves and are expected to continue to dominate… In foreign exchange, we feel comfortable with year-end targets of 0.90 for EUR/GBP and 1.29 for GBP/USD. The path for Sterling is also dependent on political considerations, including the timing of the triggering of Article 50, and the evolution of economic data, but the balance of risks is for further weakness.'
Euro Pound (EUR GBP) Exchange Rate Forecast; Look to US NFP for Further Euro Movement
With no further Eurozone or UK data set for release today, the EUR GBP exchange rate could remain within a tight range until this afternoon's US data. Negative EUR USD correlation means that the common currency could push EUR GBP higher or lower, depending upon how the hugely-important Non-Farm Payrolls and unemployment rate figures print later today. Bets of a Federal Reserve interest rate hike in the next twelve months are completely off the table according to the latest market pricing, but this could change if job creation proves to be particularly strong or weak. The Euro will react to the movements in rate hike expectations.
Current EUR, GBP Conversion Rates
The Euro Pound (EUR GBP) exchange rate is currently trending between 0.8469 and 0.8490, while the Pound Euro (GBP EUR) exchange rate is currently trading between 1.1770 and 1.1806.