Euro to Pound (EUR GBP) and US Dollar (EUR USD) exchange rates were weakened yesterday after Germany's central bank warned that the economy was slowing in the third quarter.
EUR Slumps on Bundesbank Warning – German economy may have slowed in Q3
Jens Weidmann Warns against Loose Policy – Low interest rates damaging economy?
GBP Advances on Housing Data – Price growth suggests Brexit resilience
GBP EUR Exchange Rates – Quiet data calendar until Wednesday
Pound exchange rates were on the rise, boosted by strong housing market data.
BoE's Forbes Thinks Further Monetary Easing Unnecessary, yet EUR GBP Remains Strong
16.18, 22/09/16: The positive effects of Kristen Forbes' outlook on future monetary policy has caused the EUR GBP exchange rate to dip below opening levels now. Also helping the common currency decline are comments from Mario Draghi. The European Central Bank (ECB) President claimed that the Eurozone held too many banks, which was complicating the bloc's recovery.
13.47, 22/09/16: A prematurely-released script from a speech yet to be delivered by the Bank of England's Kristen Forbes has revealed the policymaker is rather upbeat about the condition of the UK economy. As well as noting that the economy had performed better-than-expected in the wake of the Brexit vote, Forbes also suggested that the current stimulus measures were sufficient to deal with the fallout from the referendum vote.
EUR GBP Edges Higher; Dombrovskis Latest EU Official to Insist Upon Free Movement
08.50, 22/09/16: UK investors are concerned today by the words of Valdis Dombrovskis, the European Commission's Vice President. Dombrovskis has become the latest in an increasingly large pool of EU officials to insist that the UK must accept freedom of movement in return for access to the single market and financial service passporting rights.
Dombrovskis said;
'The interests of the 27 is to preserve a good cooperation with the UK but as regards membership of, or access to, the internal market, it comes with conditions.'
'Passporting is once again linked to this question of the internal market: if the UK remains in the internal market, it can keep passporting.'
EUR GBP exchange rates have risen by around 0.1%.
UK Borrowing Figures Fail to Dent GBP Exchange Rates
14.27, 21/09/16: The approach of the day's key Federal Reserve meeting is still keeping markets paralyzed. As such, Pound exchange rates have failed to overly respond to August's government borrowing data. While borrowing was down on the year, the deficit was still significant, clocking in at -10.1 billion. Net cash requirements also increased compared to the previous month, indicating that borrowing could climb higher still.
Federal Open Market Committee (FOMC) Interest Rate Decision on Tap; EUR GBP Remains at Opening Levels
09.07, 21/09/16: With today's highly anticipated US interest rate decision incoming, the EUR GBP exchange rate is frozen around opening levels. Foreign exchange markets are largely paralyzed by the uncertainty surrounding the FOMC; Fed Funds futures suggest no changes to monetary policy, but some bullish analysts still predict a hike.
German Producer Prices Weaken, but Euro Continues to Gain
08.36, 20/09/2016: German producer prices fell in August, according to data released today. On the month, prices were expected to stagnate, but instead posted a decline of -0.1%. After a -2% decline in July, producer prices year-on-year contracted -1.6%. While slowing, weak factory gate prices still indicate that Germany is experiencing little inflationary pressure. The Euro remains soft.
According to the Financial Times: 'An early sign of inflationary pressures building in an economy, producer price inflation measures the change in the price of goods bought and sold by German manufacturers. […] The figures comes as headline inflation also fell back in Europe's largest economy last month, providing worrying signs for eurozone policymakers struggling to lift the bloc out of a near two-year period of low inflation.'
16.55, 20/09/16: The Pound has been further weakened today by comments from the Czech State Secretary for EU Affairs, Tomas Prouza, who warned;
'I see exactly zero chance of success if the U.K. wants to create first- and second-class citizens in Europe or if it tries to separate the four basic freedoms of movement.'
Bundesbank Warns German Economy is Slowing; Euro Exchange Rates Weaken
The Euro weakened yesterday after the release of the latest Bundesbank monthly report. The German central banks soured appetite for the Euro after suggesting that the German economy would slow in the third quarter after the latest data disappointed.
'After robust growth in the spring, Germany's economy is likely to expand somewhat more slowly in the third quarter of 2016. This is in part reflected in the significant deterioration in corporate sentiment. Economic indicators at the start of the quarter have been very weak, particularly in industry.'
Recent industrial production and trade figures have severely disappointed forecasts, counteracting the positivity generated by reports from other nations such as Spain and France to weaken the aggregate Eurozone measures.
With Italy having already announced it planned to cut growth forecasts, the news that the Eurozone's powerhouse economy was slowing further weakened the outlook for the 19-nation currency bloc.
Bundesbank President Jens Weidmann also warned that the European Central Bank (ECB) needed to normalise monetary policy soon lest the current low interest environment cause lasting damage. He claimed;
'Under no circumstances can interest rates remain so low for longer than is absolutely necessary with regard to price stability. The risks of ultra-loose monetary policy become larger the longer the phase of low interest rates lasts.'
Strong House Price Growth Post-Brexit Helps Pound (GBP) Correct Higher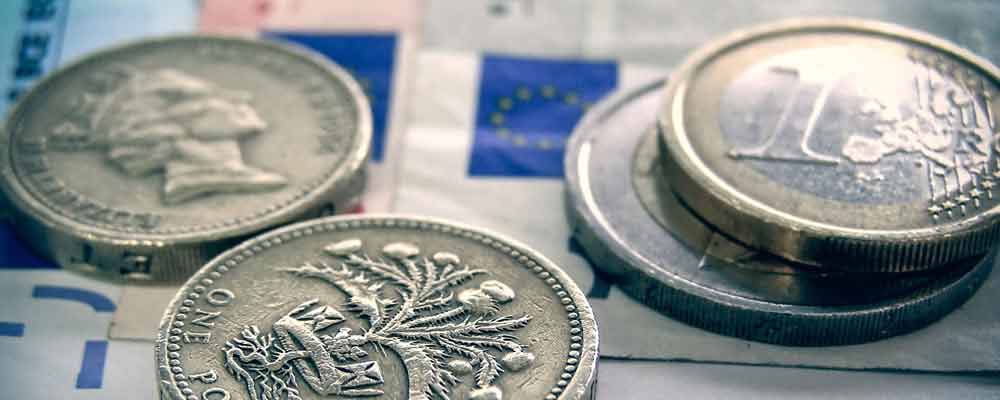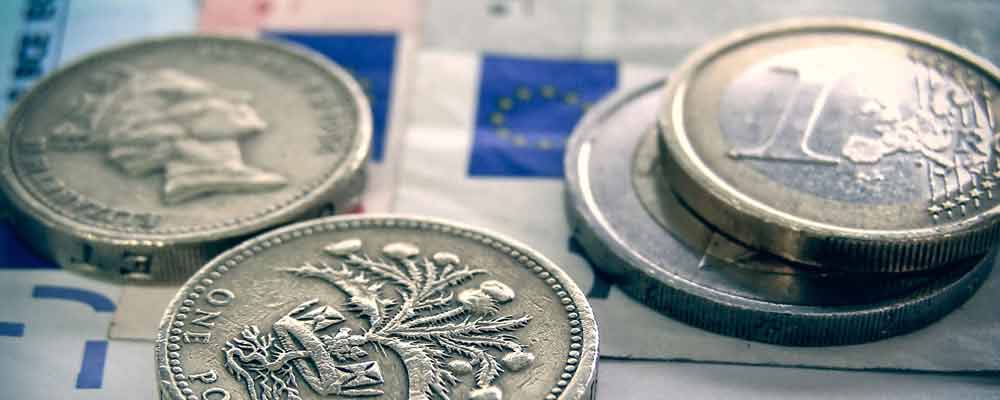 After Friday's weakness, Monday's trade opened to see the Pound charging upwards on a bullish rebound. Further fuelling appreciation was a strong set of Rightmove house pricing data. Investors were worried that the vulnerable housing market would be susceptible to a Brexit shock, but the data showed little evidence of such disruption. Prices returned to growth on the month, climbing from -1.2% in August to 0.7% for the September reading. On the year, growth eased only marginally, edging down from 4.1% to 4%.
There were headwinds for the Pound, however. Chief amongst them was a warning from the Bundesbank Chief, Jens Weidmann, who claimed the UK could lose its prized financial passporting rights if it chose a 'hard Brexit';
'Passporting rights are tied to the single market and would automatically cease to apply if Great Britain is no longer at least part of the European Economic Area.'
Under the EU's passporting laws, financial companies headquartered in one European country can sell their services to all member states without the need for individual licenses. The UK is therefore an attractive place to headquarter for international companies looking to operate in Europe, as it offers a 'gateway' to the continent, as well as stable laws and infrastructure.
Financial services are key to the UK's economy, with then Chief Secretary to the Treasury Greg Hands – now Minister of State for Trade and Investment – commenting in a speech made to bank heads before the referendum that;
'There are more bank head offices here in London than in any other place in the world.

And the contribution you make to our economy is huge:

International banking accounts for around half of the worth of our entire banking sector, give work to just under a third of its employees, and pay over 50% of its taxes.'
Euro Pound Exchange Rate Forecast; Sparse Data Calendar sees Market Focus on Fed Meeting
There is little from the Eurozone on the calendar today, so markets will likely look ahead to Wednesday. The Federal Reserve will announce its next interest rate decision, which is likely to have a significant impact upon global markets, creating volatility for the Euro.
UK data is similarly lacking today. Wednesday brings government borrowing figures, however, which could threaten the gains made yesterday thanks to forecasts of a significant deficit.
EUR GBP Exchange Rates
The Euro Pound (EUR GBP) exchange rate was trading in the region of 0.8560, while the Pound Euro (GBP EUR) exchange rate was trending around 1.1678, during yesterday's European session.